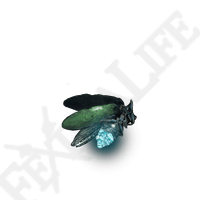 Optimal Farming Recommendation (W.I.P)
Scenic Isle Site of Grace in Liurnia of the Lakes: Covering a massive crystal west of the Site of Grace.
Royal Moongazing Grounds Site of Grace in Liurnia of the Lakes: 4 on cystals just out the door to the Three Sisters.
Craftable Items
With our reliable and timely upated D2R Glintstone Firefly Trading Price Index for PS4, PC, Switch, Xbox, you can easily to check the current Diablo 2 Resurrected Glintstone Firefly Market Value on Ladder and No-Ladder Mode! The prices of D2R Glintstone Firefly are ranged from 0.16USD to 0.24USD, learn when the price is rising and falling, get the best Diablo 2 Glintstone Firefly trading and buy D2R Ladder Items!