Buy Cheapest Diablo 4 Gold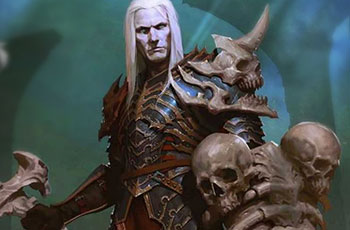 Diablo 4 Gold
Diablo IV is the fourth installment in the Diablo series and an upcoming online dungeon crawler hack-and-slash action role-playing game developed by Blizzard Entertainment. The Sorceress, Barbarian, and Druid classes have all been announced. Two more classes will be revealed soon. The Druid class has the ability to transform into wolves and bears. It has the ability to summon animal allies and use natural phenomena such as tornadoes. The Sorceress uses the three elemental magic schools found in her Diablo II incarnation: fire, lightning, and frost. Barbarians are built around weapons. There are skill trees that allow for ability customization. While Diablo III introduced class genders, Diablo IV will allow for more extensive player appearance customization, such as selecting a character portrait or skin color. The appearance of the mount can also be customized.
Diablo 4 gold, as the game's main currency, plays a very important role. Prices for items and repairs are usually expressed in gold. Diablo 4 players can use d4 gold to buy all kinds of gears and mounts, but it is not easy to get enough gold. If you need to buy Diablo 4 gold, you've come to the right place for cheap D4 gold here at Utplay.com. We're sure that the game will continue to evolve and offer new challenges and adventures for many years to come. So, to enhance your adventure and complete your game experience, you can purchase Diablo IV Gold at Utplay.com in a safe and secure environment and at lower prices.
Why should you buy Diablo 4 Gold and how will it benefit you?
Gold, like in many other similar dungeon crawler role-playing games, is critical to your character's success. In Diablo 4, you can use your Gold to purchase new and improved Gear, Weapons, Gems, and other useful items from the Auction House. In short, having enough gold will make your character stronger. But we know how difficult it can be to farm all of this gold. Not everyone has the time or desire to farm for hours and hours for a small amount of gold. As a result, we provide you with the option of purchasing cheap and safe Diablo 4 Gold for Console (PS5 and Xbox Series X) and PC. So you don't have to farm for hours; simply sit back and relax while we do the work. So be wise and avoid the time-consuming farming of Gold in Diablo 4 by purchasing it now.