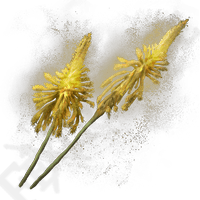 Optimal Farming Recommendation (W.I.P)
Road of Iniquity Side Path Site of Grace in Altus Plateau: There are 5 blooms in close proximity southwest of the Site of Grace.
With our reliable and timely upated D2R Altus Bloom Trading Price Index for PS4, PC, Switch, Xbox, you can easily to check the current Diablo 2 Resurrected Altus Bloom Market Value on Ladder and No-Ladder Mode! The prices of D2R Altus Bloom are ranged from 0.17USD to 0.24USD, learn when the price is rising and falling, get the best Diablo 2 Altus Bloom trading and buy D2R Ladder Items!