Lost Ark Bracelet Guide - How To Get, Trade & Roll Bracelets In Lost Ark Korean?
9/21/2022 10:48:16 AM
In Lost Ark, the bracelet is an extra accessory between the ring and the stone. It makes your character stronger by giving diverse options such as extra stats, damage, HP and etc. Today, we are going to cover all about the bracelet that doesn't exist in the west server yet. We talk about the best ways to get, trade, and roll bracelets in Lost Ark KR.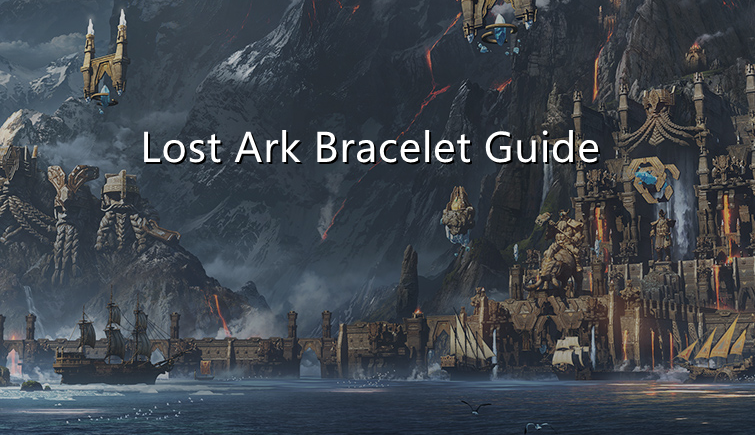 How To Get Bracelet In Lost Ark?
1. When Brelshaza legion raids normal mode comes out to the game. If your character's gear score is 1490, you will get access to the Relic bracelet.
2. You can get it from Chaos Dungeons starting from 1490.
3. You can also get it from the guardian raid starting from 1490.
4. You can get it from the weekend PVP event islands like Medeia and Slime Island.
How To Trade Bracelets In Lost Ark?
You can also sell or buy the bracelet from the auction house. It requires 15 pheons and it's only one-time tradable like the ability stone. Here's the important part that you have to know the Relic bracelet can have 2-4 options in total. The more it has of course is better and the count is random to get. If it has two options, one will be fixed the upper one and the other one will be able to roll. If it has three options either one or two will be fixed and others can be rolled. If it has four options then always two will be fixed and the other two will be able to roll.
How To Roll Bracelets In Lost Ark?
There's a bracelet NPC in the city, you go to him and you will see three tabs.
-On the first tab, you can roll the bracelet by paying silver. You can only roll the bracelet up to four times and each time you roll the bracelet, it will require more silver. If you get the option that you wanted, then you can lock it by clicking the button and you can keep on rolling. Then the one that's unlocked will only be rolled. The best is to get all options as the best but it doesn't happen to most people. Let's say you used all four chances and ended up with bad options, you can either wear it or you can dismantle the bracelet. If you do, you will get fragments.
- With these fragments, you can click the second tab and exchange it for a random bracelet, it requires 35.
- The third tab is where you can upgrade the Relic bracelet to an ancient bracelet which is a feature that comes out with Brelshaza or hard mode at gear score 1540. Finally, the options are both fixed and unfixed options, you can randomly get strength, dexterity, and intelligence depending on your class, and you can also get HP.
Here's how it scales: you will get a random number on the scale, and you can get six combat stats as well. You cannot get the same options by the way like having two lines of crit increase and it applies to all other options.