Lost Ark Jump Start Server Class Tier List - Best Classes & Characters For Lost Ark Jump Start
9/15/2023 10:33:23 AM
Are you looking for top classes to start with on Lost Ark's Jump Start Server? In this Lost Ark Jump-Start Server class tier list, we break down the best classes and characters to level up and experience during the Jump Start Server period before the official launch.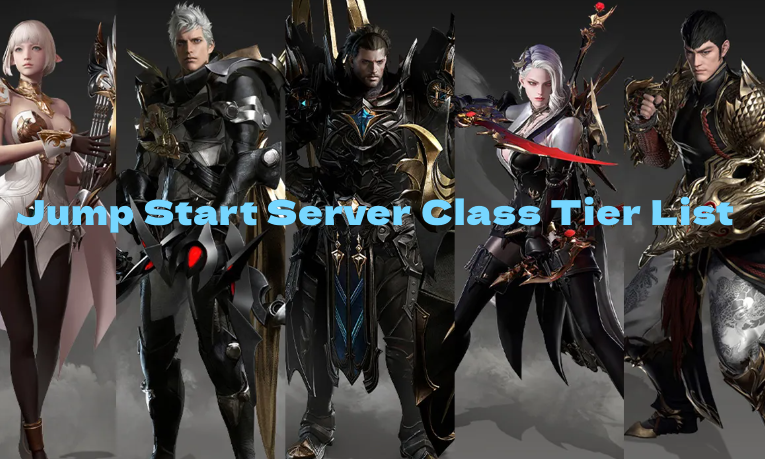 Lost Ark Best Class For Jump Start Servers - Lost Ark Jump Start Server Class Rankings
A Jump Start Server is a special type of server in the online game Lost Ark that is designed to help players progress more quickly. These servers are isolated from the regular servers, so players will only be able to interact with other players on the Jump Start Server. The Jump Start Servers will be available in all regions of Lost Ark. They will be open for a limited time, so players should take advantage of them while they can. Therefore, you need the Lost Ark Jump Start Server best class if you want to progress quickly and efficiently. In our Lost Ark Jump Start Server class rankings, we analyze and compare different classes' playstyles, abilities, and suitability for new players to choose from.
Lost Ark Jump Start Server Class Tier List
S Tier
Aeromancer - Long range magic damage dealer. Easy rotation and abilities, good for new players to learn game mechanics. mobility and buffing support skills help in leveling. Low pressure playstyle.
Summoner - Pet/support class with easy rotation. Focuses on summons over direct attacks. Low risk for newbies to experiment. Mobility, heals and buffs aid leveling. Heals and buffs keep player alive. Easy rotation to explore game.
A Tier
Soulfist - Magic ranged fighter. Simple abilities but energy management adds some complexity. Mid-range combat still accessible. Balanced challenge. Balanced choice for beginners.
B Tier
Arcana - Moderate difficulty mixing sword and magic skills. Managing fire/lightning damage types adds layers. Support skills help team play.
C Tier
None - No classes placed in C tier for this list.
D Tier
Reaper - Melee damage with scythe. Higher skill cap due to positionals and combos. Steep learning curve. Better for veteran ARPG players.
Deathblade - Fast paced double blade attacks will be hard to time well without experience. Reliance on perfect skills punishing.
Lost Ark Best Class For Jump-Start
The S tier classes of Aeromancer and Summoner are ranked highest on this Lost Ark Jump-Start Server class tier list due to their easy rotations, supportive abilities, and low pressure playstyles well suited for learning mechanics and leveling early on.
Soulfist is in A tier as it also has a simple playstyle but relies more on energy management.
Arcana provides a bit more complexity with sword abilities and managing damage types, placing it in B tier.
Reaper and Deathblade would challenge new players the most with their high skill cap combos and mechanics, ranking them in D tier for the jump start period.
Overall, Aeromancer and Summoner seem like the best Lost Ark Jump Start Servers characters according to this analysis.