Lost Ark Brelshaza Item Level & Honing - Requirements, Loots, Recommended Ilvl For Each Gate
11/7/2022 11:33:35 AM
Brelshaza is a big talking topic in Lost Ark at the moment. How to prepare for Brelshaza in Lost Ark? What different item level breakpoints do you want to get through and what's the best way to actually go about doing it as a free-to-play player?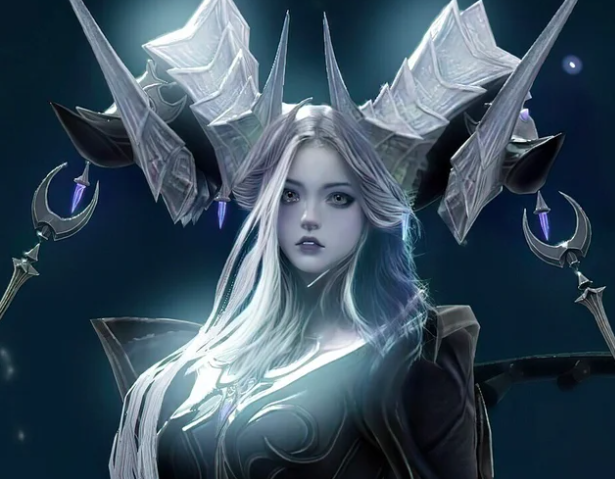 Lost Ark Brelshaza Item Level & Honing - Requirements, Loots, Recommended Ilvl For Each Gate
In this Brelshaza legion raid item level guide, we really want to touch on clearing up some information around honing and the item level and parking for Brelshaza Gates 1 through 6. So that no matter what you can decide which one you want to do and be ready on day one to go in whether it's with one character or six characters or anywhere in between, whether it's fully clear, whether it's just the first two Gates or whatever you want to do. Essentially, you're going to get an option to bid on some loot every two Gates and some horns, and some rewards as well. Now, let's dive right into it!
Lost Ark Brelshaza Honing Level Requirements
- The first item level requirement is for Gate 1 and 2 and that's 1490.
- Then the next requirement is 1500 for Gate 3 and 4.
- Lastly the Gate 5 and 6, the requirement is 1520.
Lost Ark Brelshaza Rewards
Gate 1-2: 4500G, 14 Horns + 5 Bidding
Gate 3-4: 41500G, 14 Horns + 5 Bidding
Gate 5-6: 2500G, 16 Horns + 5 Bidding
This is important because you can pretty much only craft one piece of armor the first week. So what we are going to go through in this Lost Ark Brelshaza gear honing guide is to try and help you decide what level you want to be before you do Brelshaza and what you're aiming for. Armor craft, you need 40 horns to craft. If you buy all the boxes and you do everything throughout the whole week like all the Gates you get all this, you buy all the auction boxes, you only still only have enough to key the craft two armor pieces, but you will not be able to craft the weapon in the first week. You can only buy two armor pieces at most if you clear all the Gates and the weapon you are going to only buy as early as week two, that's if you buy everything and the boxes and complete all the Gates.
Lost Ark Brelshaza Recommended Ilvl
The weapon is flexible, and can be lower but is preferred to have a higher weapon lower enhancing weapon means lower DPS. They're definitely still clearable assuming you have plus 19 on your gear although it is still transferable to Brel gear supports and is relatively free as long as you meet the item level.
G1-G2 Recommended Ilvl (1490)
- If you're a support and you're looking to do Gate one and two, you want to hit 1490. 1490 ilvl is enough, and +21 weapon for DPS is enough.
G3-G4 Recommended Ilvl (1500)
If you're looking to do Gate 3-4 all in the first week, you're looking to hit 1500.
- 1495 ilvl, +21 weapon for DPS. Craft 1 gear, transfer your +20 into +12, and tap to +13 (1 tap)
Base tap chance: 10%
- Or 1492.5 ilvl if you are a DPS, +21 weapon is still good and then everything else is at +20. All you got to do then is craft 1 gear piece, so the new upper Relic and then turn your +20 into a +12. Once you transfer the Relic to Upper Relic that drops down the same as what happened when we crafted our Argos gear and we upgraded our purple 1370 into Argos. It actually went down to+6 but kept the item level. This makes honing a little bit easier because obviously, you do get the increase in base step chance.
Base tap chance: 10%, 5%, 5%
- 1490 ilvl, +20 weapon is not recommended, but you can craft 1 gear, transfer your +20 into +12, tap to +16 (4 taps)
Base chance 10%, 5%, 5%, 4%
For most people, 1490 would probably be the most realistic point for them to be.
G5-G6 Recommended Ilvl (1520)
Then getting to Gate 5-6 is where it gets a little bit more difficult. Because you actually need to be a bunch of different item levels. To achieve Gate 5 and 16 weeks one, there are a couple of methods you can do.
- 1515, +26 weapon for DPS, and then 2 +22 pieces with the rest being +21.
Recommend chest/pants +22 so you can craft gloves and enhance that first craft 1 gear, transfer your +21 into 12, tap to +16 (4 taps)
Base tap chance: 10%, 5%, 5%
- Or you could be 1512.5 and then that will still be +23 weapons. All of these options pretty much are +23 weapons a little bit rough.
Craft 1 gear, transfer your+21 into+13, tap to +16 (3 taps)
Base tap chance: 5%, 5%, 4%
- Or you could be 1510 with your +23 weapon, and the rest of +21.
You go craft 1 gear, transfer your +21 into +13, tap to +18 (5 taps)
Base tap chance: 5%, 5%, 4%, 4%, 4%
You need to tap 5 times, on the new gear so that is quite a lot of materials especially since it's the new materials and they're pretty expensive.
- Or you could just straight up 1520 ilvl, so +23 weapons are good if you're aiming for a second-week weapon.
Craft the weapon second week and you can tap freely. If you're 1520, obviously you don't have to worry about any of this.
Lost Ark Brelshaza Item Level Parking Tips
Knowing the most desirable item levels to park your characters at coming into this, so that you're prepared and you're not honing on the day or the day before kind of spamming and spending all your money, because the prices will be high. Essentially you can use that to your advantage by preparing beforehand. If you are currently not up to 1490, the immediate goal for you should be 1490 for any character you want to do Brelshaza with. The most important thing is just having the item level to get into the instance in the first place. Now with the 1500 and the 1520 Gates, you don't need to be those item levels, it actually will save you money and it's still achievable on day one. Because you have to get past Gate 1 and 2 anyway.