Lost Ark Aeromancer Class Guide: Release Date, Skills, Identities & Engravings
6/27/2022 11:47:33 AM
Are you happy with your choice of class in Lost Ark? There are a lot of new subclasses coming to Lost Ark the next time. The dates are unknown, but they are coming because they are in the Korean original version. Ladies and gentlemen, Lost Ark new class Aeromancer is coming to Korean servers soon. We have got that huge announcement during a live stream from Smilegate RPG. In this Lost Ark Aeromancer guide, we talk about the release date, and skills of Aeromancer. And we will keep updating more news!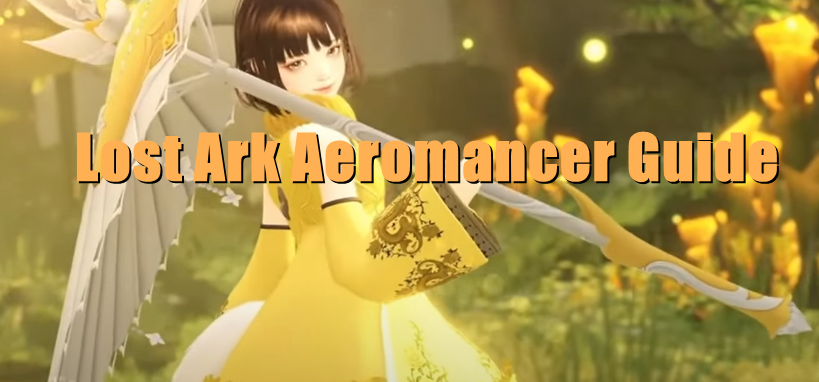 Lost Ark Aeromancer Class Guide: Release Date, Skills, Identities & Engravings
Lost Ark Aeromancer is the class isn't out yet, therefore, not much is known about this class. However, Aeromancer is a theme of weather-based magic with an umbrella which is absolutely fantastic. Aeromancer is probably the one that most players want to try out of every new class we don't have yet. Now, let's check everything we know about the Lost Ark Aeromancer class.
Lost Ark Aeromancer Release Date
Aeromancer should be released in August, but it is not a confirmed release date for this class or just for new content updates. Probably in August, we are getting this class over there in Korea. The UA and EU release date of the Lost Ark Aeromancer Class is probably later during 2022 or at the start of 2023. But whatever they have over there in Korea, sooner or later we will also get here in the west.
Lost Ark Aeromancer Skills
Umbrella is the main weapon of the Aeromancer class and this class will be able to control the weather. Aeromancer has pretty powerful and fast skill animations. She is going to be either a mage class or a specialist profession. It most likely going to be a mage class by the look of the skills. But who knows, it might be actually a specialist profession same as the Artist.
Lost Ark Aeromancer Identities & Engravings
To be continued...
In Lost Ark each time we are getting a new class, a new class is a little bit stronger a little bit better than the older classes. So we have no doubt Aeromancer will be a very strong class in Lost Ark. She is really kicking everything around, destroying absolutely.