Lost Ark Best Builds For PvE & PvP 2023 - Lost Ark Build List For All Classes
1/4/2023 10:22:49 AM
What is the best Lost Ark builds for PvE & PvP 2023? With various distinct advanced classes when playing Lost Ark. They have a wide variety of playstyles and difficulty levels, so you're sure to discover Lost Ark best builds that meet your needs. In this Lost Ark build guide 2023, we bring you the best PvE and PvP builds for all classes.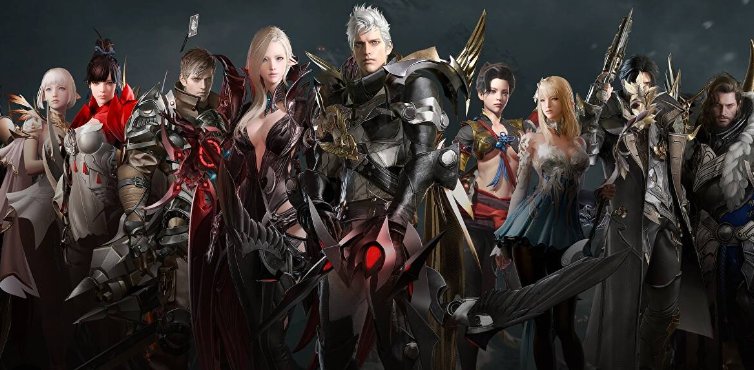 Lost Ark Best Builds For All Classes 2023 - Lost Ark PvE & PvP Build List 2023
You might be wondering what the best Lost Ark classes are for both PvE and PvP. Not only that, but once you've made that difficult decision, you must also endeavor to design the greatest build possible! With so many possibilities, it might be difficult to choose. Thank Kanon who put this Lost Ark PvE and PvP builds list 2023. These are not only the best in slot builds but also more free-to-play or budget-friendly build options for those willing to forego min/max options in exchange for more affordable variants. Next, we are showing you the engravings, sets, and stats for each best Lost Ark builds 2023.
Lost Ark Best Warrior Class Builds 2023
Warriors
Engravings
Sets
Stats
Gunlancer (Red)

Master

Lonely Knight

Super Charge

Grudge

Cursed Doll

Entropy Set
Main Stat Crit, Offstat Swift

Gunlancer (Blue)

Barricade

Stabilized Status

Grudge

Cursed Doll

Adrenaline

Nightmare Set
Main Stat Spec, Offstat Swift/Crit
Destroyer (Rage Hammer)

Barricade

Rage Hammer

Super Charge

Grudge

Master Brawler

Entropy Set
Main Stat Crit, Offset Swift/Crit
Destroyer (Gravity Training)

Training Gravity

Grudge

Barricade

Master Brawler

Spirit Absorption

Entropy Set
Main Stat Spec, Offset Swift
Berserker (Mayhem)

Mayhem

Mater's Tenacity

Grudge

Keen Blunt Weapon

Raid Captain

Nightmare Set
Main Stat Crit, Offset Swift
Berserker (Berserker Tecehnique)

Berserker's Technique

Grudge

Keen Blunt Weapon

Cursed Doll

Raid Captain

Salvation
Main Stat Spec, Offset Crit
Paladin

Blessed Aura

Awakening

Expert

Vital Hit Point

Spirit Absorption

Yearning Set
Main Stat Swift, Offset Spec
Lost Ark Best Martial Artist Class Builds 2023
Martial Artists
Engravings
Sets
Stats
Soulfist (Energy Overflow)

Energy Overflow

Adrenaline

Grudge

Mass Increase

Raid Captain

Domination Fang Set
Main Stat Swift, Offset Crit
Soulfist (Robust Spirit)

Robust Spirit

Adrenaline

Grudge

Keen Blunt Weapon

Cursed Doll

Hallucination Set
Main Stat Spec, Offset Crit
Wardancer (First Intention)

First Invention

Cursed Doll

Grudge

Keen Blunt Weapon

Raid Captain




Dominion Fang Set (6 pc)

Dominion Fang Set (4 pc) + Entropy (2pc) Back Attack

Dominion Fang Set (4 pc) + Nightmare Set (2pc) Mana Manager

Main Stat Swift, Offset Crit

Wardancer (Esoteric Skill Enhancement)

Hallucination over Dominion over at 5x3.

At 5x3 +1 awakening + 4 or 6 piece dominion

Esoteric Skill Enhancement*

Grudge


Raid Captain


Mass Increase

Cursed Doll

Adrenaline

Awakening*

Dominion Fang Set

Hallucination Set

Entropy Set

Dominion = Main Stat Swift, Offset Spec

Hallucination = Main Stat Swift, Offstat Spec

Entropy = Main Stat Swift, Offstat Spec




Striker (Deathblow)

Deathblow

Grudge

Ambush Master

Keen Blunt Weapon

Adrenaline

Entropy Set
Main Stat Spec, Offset Crit
Striker (Esoteric Flurry)

Esoteric Flurry

Grudge

Ambush Master

Keen Blunt Weapon

Adrenaline

Entropy Set
Main Stat Swift, Offset Crit/Spec
Scrapper (Shock Training)

Shock Training

Grudge

Adrenaline

Keen Blunt Weapon

Ambush Master

Entropy Set
Main Stat Spec, Offset Crit
Scrapper (Taijutsu) + Swift Build

Taijutsu

Grudge

Cursed Doll

Ambush Master

Adrenaline

Entropy Set (Back Attack)

Hallucination Set (Non Back Attack)

Main Stat Swift, Offset Crit
Glavier (Pinnacle)


Pinnacle

Grudge

Cursed Doll

Keen Blunt Weapon

Mass Increase

Nightmare Set

Salvation Set (Spec+Swift)

Entropy Set (Spec+Crit)

Main Stat Spec, Offset Swift
Glavier (Control)

Control

Ambush Master

Grudge

Raid Captain

Cursed Doll

Entropy Set
Main Stat Swift, Offset Crit
Lost Ark Best Hunter Class Builds 2023
Hunters
Engravings
Sets
Stats
Gunslinger (Peacemaker)

Peacemaker

Grudge

Hit Master

Adrenaline

Keen Blunt Weapon

Nightmare Set

Salvation Set

Main Stat Crit, Offset Spec
Gunslinger (Time to Hunt)

Time to Hunt

Grudge

Hit Master

Keen Blunt Weapon

Peacemaker




Salvation Set (Spec)
Main Stat Spec, Offset Swift
Deadeye (Enhanced Weapon)

Enhanced Weapon

Grudge

Ambush Master

Adrenaline

Keen Blunt Weapon

Entropy Set
Main Stat Spec, Offset Crit/Swift
Deadeye (Pistoleer)

Pistoleer

Adrenaline

Precise Dagger

Grudge

Cursed Doll

Hallucination Set
Main Stat Spec, Offset Swift
Artillerist (Fire Enhancement)

Fire Enhancement

Grudge

Keen Blunt Weapon

Hit Master

Cursed Doll

Salvation Set
Main Stat Crit, Offset Swift
Artillerist (Barrage Enhancement)

Barrage Enhancement

Grudge

Keen Blunt Weapon

All Out Attack

Cursed Doll

Salvation Set (Spec + Crit)
Main Stat Spec, Offset Crit
Sharpshooter (Death Strike)

Death Strike

Grudge

Keen Blunt Weapon

Hit Master

Cursed Doll

Nightmare Set

Salvation Set (Double Class Engraving)

Main Stat Crit, Offset Swift, with 1 spec ring
Sharpshooter (Loyal Companion)

Loyal Companion

Grudge

Keen Blunt Weapon

Hit Master

Cursed Doll

Hallucination Set
Main Stat Swift, Offset Crit
Scouter (Evolutionary Legacy)
Evolutionary Legacy
Grudge
Adrenaline
KBW
Raid Captain

Hallucination Set
Main Stat Spec, Offset Crit
Scouter (Arthetinean Skill)
Arthetinean Skill
Grudge
Keen Blunt Weapon
Mass Increase
Raid Captain
Salvation Set
Main Stat Swift, Offset Crit
/Main Stat Crit, Offset Swift
Lost Ark Best Mage Class Builds 2023
Mages
Engravings
Sets
Stats
Bard Desperate Salvation Swift (More Buff Uptime)

Desperate Salvation

n

Awakening

Heavy Armor

Expert

Drops of Ether

Yearning Set
Main Stat Swift, Offset Spec
Bard Desperate Salvation Spec (More Burst Support)

Awakening

Desperate Salvation

n

Heavy Armor

Spirit Absorption

Expert

Yearning Set
Main Stat Spect, Offset Swift
Sorceress (Igniter)

Igniter

All Out Attack

Grudge

Hit Master

Cursed Doll

Nightmare Set
Main Stat Spec, Offset Crit
Sorceress (Reflux)

Reflux

Cursed Doll

Adrenaline

Grudge

Hit Master

Nightmare Set
Main Stat Swift, Offset Crit
Arcanist (Order of the Emperor)

Order of the Emperor

Grudge

Raid Captain

Hit Master

Adrenaline

Nightmare Set

Main Stat Swift, Offset Crit

/Main Stat Crit, Offset Swift

Arcanist (Empress Grace)

Empress Grace

Grudge

Raid Captain

Hit Master

Cursed Doll

Nightmare Set
Main Stat Spec, Offset Crit
Summoner (Senior Summoner, Red)

Senior Summoner

Adrenaline

Grudge

Hit Master

Keen Blunt Weapon

Hallucination Set
Main Stat Spec, Offset Swift
Summoner (Ancient Energy, White)

Ancient Energy

Grudge

Raid Captain

Keen Blunt Weapon

Hit Master

Hallucination Set
Main Stat Swift, Offset Crit/Spec
Lost Ark Best Assassin Class Builds 2023
Assassins
Engravings
Sets
Stats
Shadow Hunter (Demonic Impulse) Spec/Swift

Demonic Impulse

Grudge

Adrenaline

Raid Captain

Keen Blunt Weapon

Hallucination Set
Main Stat Spec, Offset Swift
Shadow Hunter (Demonic Impulse) Spec/Crit

Demonic Impulse

Grudge

Adrenaline

Raid Captain

Keen Blunt Weapon

Salvation Set
Main Stat Spec, Offset Crit
Perfect Suppression

Perfect Suppression

Grudge

Mass Increase

Ambush Master

Raid Captain

Entropy Set
Main Stat Swift, Offset Crit
Deathblade (Surge)

Surge

Grudge

Adrenaline

Ambush Master

Cursed Doll

Entropy Set
Main Stat Spec, Offset Crit
Remaining Energy

Remaining Energy

Super Charge

Ambush Master

Grudge

Cursed Doll

Entropy Set
Main Stat Spec, Offset Crit
Reaper (Thirst)

Thirst

Ambush Master

Raid Captain

Grudge

Adrenaline

Entropy Set
Main Stat Swift, Offset Spec
Reaper (Moon)

Ambush Master

Sound of Moon

Keen Blunt Weapon

Grudge

Cursed Doll

Adrenaline w/offstat swiftness only

Entropy Set
Main Stat Spec, Offset Crit