NBA 2K22 Season 9 Release Date, Rewards, Cards, Challenges & New Content
8/3/2022 9:51:25 AM
With this guide, we will cover NBA 2K22 Season 9 Rewards, Release Date and more important content about the final season expansion of the game.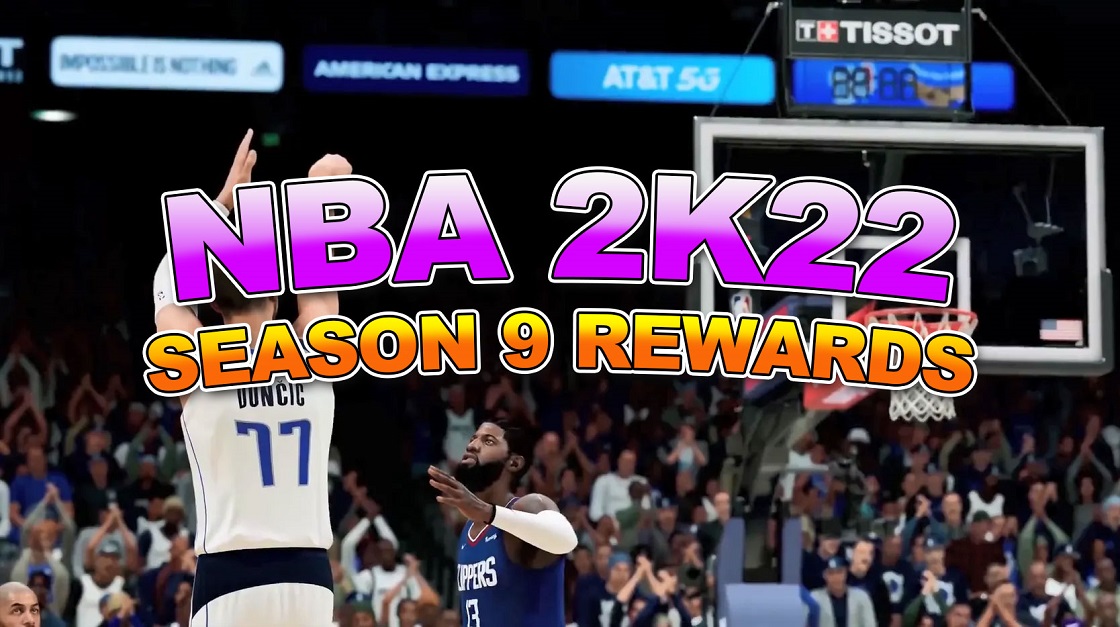 With Season 9 coming up in NBA 2K22 and being the last season, we're wondering what we're going to get as rewards for the final season and when will it be released. So let's dive into the NBA 2K22 Season 9!
NBA 2K22 Season 9 Release Date - When will Season 8 End & Season 9 Start?
Since Season 8 began on July 1st, 2022 takes 6 weeks. From that point, we can expect the NBA 2K22 Season 9 will release at 8AM PT on August 12, 2022, as season 8 will come to an end on that day.
NBA 2K22 Season 9 Rewards, Cards & New Content
We're coming up on the ending cycle of NBA 2K22 and this is their last season to impress like to drop a nice reward or to do something special. However, we have yet to hear about Season 9, but we think this season is going to be another really heavy copy and paste season because you got to think they're going to make and have to give some sort of reason for people to play 2K22 even when 23 is out, just like people will grind for mascots on NBA 2K21 even though NBA 2K22 is out.
UPDATE!
NBA 2K22 SEASON 9 REWARDS (OFFICIAL CONFIRMED)
MyTeam Rewards
Level 40: 99 Luka Doncic
Unlimted: 99 J.R. Smith
Clutch Time: 99 Scottie Barnes
Limited: 99 Carmelo Anthony
Draft: 99 Tim Duncan
Ascension: 99 Derrick Rose
Triple Threat: 99 Vince Carter
MyCAREER Rewards
Tiger, Jetpack and more…
3-Week MyTEAM Limited Run
So what kind of prizes can we expect in the final season? Before we wait for the official announcement, we can look for some clues from NBA 2K21 Season 9:
What Season 9 Rewards, Cards & New Content We Got in NBA 2K21?
NBA 2K21 Season 9 Packs

Out of this World packs: Dark Matter Cards

Season 9 G.O.A.T. Cards - 5 different player cards from the GOAT collection

Season 9 Super Pack: GOAT Cards

Hyperdrive Packs: Invincible Cards

Next Pack: Future Rookies Cards

Fan Favorites Pack: MyTeam Community Favorite Cards

Season 9 Dark Matter Invincible Reward Cards on MyTeam

Limited: Toni Kukoc

Unlimited: Ray Allen

Rise: Dennis Rodman

Triple threat online: Grant Hill

Triple Threat Vault: Jerry West & Russell Westbrook (bei 2.000 Siegen)

Dominance: Allen Iverson (33 stars), Paul Pierce (66 stars) & Vince Carter (99 stars)

Season 9 Locker Codes

MAMBA-FOREVER-2K21: Guaranteed Kobe VI Shoe and Hall of Fame Badge

EVO-LeBRON-JAMES: Sapphire LeBron Card

Season 9 Challenges

Triple Threat Challenge to win Out of this World Deluxe Pack

Season 9 Level 40 for Invincible Isaiah Thomas

2K21's Domination to win Half-Man Half-Amazing's reward cards and Dark Matter cards
What Season 9 Rewards, Cards & New Content We Expect To Get in NBA 2K22?
We could see mascots and more things returning maybe a skeleton mascot

If they go with the current player, Magic Johnson could be the potential reward for Level 40 as he ended up winning the most loved players of the community, if they go with a new one, we would love to see Boban Marianovic as the Level 40 reward.

Bill Russell card with Locker codes or in Packs as level 1 reward


Something for the legends or whoever hit legend first and whoever acquired all the season level 40s

Some type of DLC that's going to be added onto NBA 2K23 and it could either be just for people who are legends.

New special cards with great stats and ratings for the superstars, and new rookies.

New badges, and animations to add for the MyPlayer builds

We will update this guide with the exact NBA 22 Season 9 Rewards and Content once the official news announced, stay tuned!