FIFA 22 4312 Custom Tactics and Instructions - How to Play 4-3-1-2 Formation in Ultimate Team
6/29/2022 5:18:26 PM
How to get more wins if you are using the FIFA 22 4-3-1-2 formation? Today we'll continue to explore some amazing FIFA 22 4312 custom tactics and player instructions in Ultimate Team post patch.
Related Read: FIFA 23 Career Mode Rumors and Leaks
FIFA 22 4312 Custom Tactics and Instructions - How to Play 4-3-1-2 Formation in Ultimate Team
Is 4312 a good formation in FUT 22? 4-3-1-2 is a narrow formation and a variation of 4-3-3, there are four defenders at the back to protect the goalkeeper, three central midfielders in the midfield, an attacking midfielder, and two strikers at the front. This is very strong defensively, you can concentrate your midfield players to force the opponent out wide. Check out the FIFA 22 4312 best custom tactics and player instructions by MFozzii.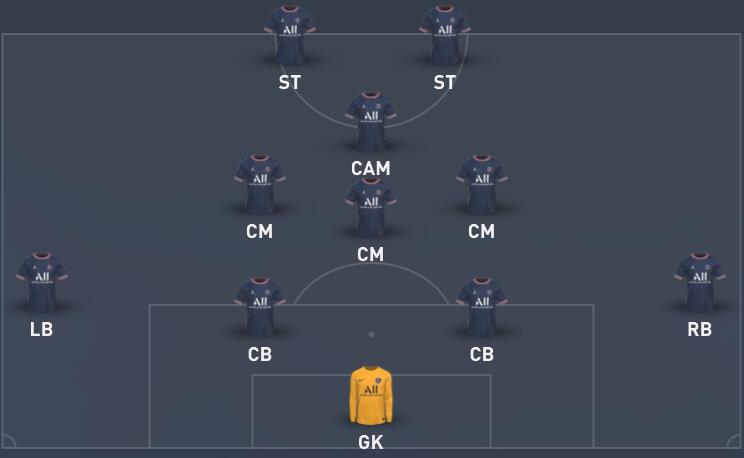 Best FIFA 22 4312 Formation Custom Tactics
We are playing a fully balanced system, it works well with the 4312 formation in FUT 22, and we are going to be playing with a 47 width because we've got four backs, we can get away with a bit of higher width and then it means transitioning into the attacking won't be as much of a disconnect. Then for the depth, playing with 60, there are no defensive midfielders, we want to be able to be a little bit off the pick and have a pressing option. For the offense, compared to other options, balanced works better in general for both Build Up Play and Chance Creation. We are going to go with 53 width because you get three center midfielders, you want to spread them out a little bit more and have enough width. Next, we have five players in the box, two corners, and free kicks.
Defence
- Defensive Style: Balanced
- Width: 47
- Depth: 60
Offence
- Build Up Play: Balanced
- Chance Creation: Balanced
- Width: 53
- Players in Box: 5
- Corners: 2
- Free Kicks: 2
Best FIFA 22 4312 Formation Player Instructions
How do you line up? In the four-back system, two center-backs and two full-backs. On the midfield side, you want a defensive midfielder to play your center midfield role, on the right-hand side, you want the box-to-box player that can defend, on the left-hand side, you want an attacking like center mid style player. For the front three, have kind of whatever you want.
- GK: the goalkeeper is fully balanced, not changing anything.
- CBs: center backs are on default.
- LB & RB: for left backs, stay back while attacking, we don't want to play around with run types because they're very hit-and-miss this year, so you're just going to be Stay Back, leave everything else on this default setting. Having your left back on stay back allows your right back to be fully Default, but have the overlap run types to ensure that they're gonna make runs around that right center midfielder, it doesn't have to be right back in the second, you can reverse the left back and right back where you want. On the right side, having an attacking full back with a defensive midfielder in the middle works best.
- CM (middle): stay back and cover center, if you have him playing balanced, a big gap will form between the backline and the midfield, so this kind of help means that there will be a triangle connection between your center backs and your defensive midfielder, that creates more passing lanes.
- CM (right): you are not going to have them get forward, they are going to be balanced, the only thing that needs to change is to have them stay on edge of box for cross, if you play them balanced, you'll find you have too many players coming into the box and if you don't score from that opportunity, you're left back out wide。
- CM (left): you are going to be going with Get Forward and get into the box for cross, the overall goal is someone that can track back and defend if needed like with lower stats.
- CAM: go for stay forward and get into the box for cross, we turn off the aggressive interceptions, it helps keep the stamina, so you don't necessarily have to sub off the CAM.
- ST (right): stay central and get in behind, this is what you want your taller striker to do.
- ST (left): balanced width and get in behind.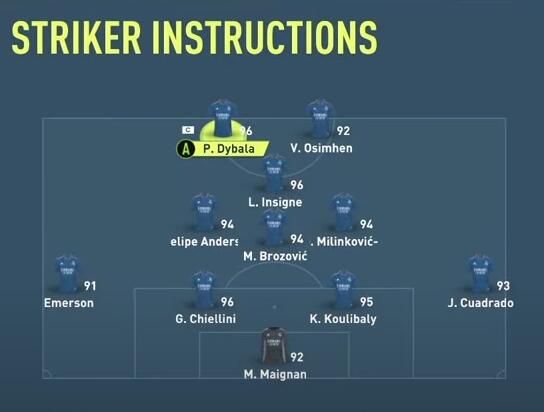 When you turn to Press after Possession Loss defensive style, literally, everything else in the tactics stays the same, that is a bit more aggressive to try and win the ball back, it can also work really well.
At utplay.com, we provided the best custom tactics and player instructions for most of the FUT formations, as well as cheap FUT 22 coins for sale here.