NBA 2K23 Season 5 Rewards & Release Date (MyTeam, MyCareer, The W)
2/18/2023 12:04:54 PM
Have you completed level 40 and received the rewards for season 4, and can't wait to try the new season content? If so, follow us to know about the NBA 2K23 Season 5 start time, upcoming rewards, challenges, and new great content worth paying attention to over the next weeks. There's a whole lot to unpack across the new season in NBA 2K23, so let's go over everything you need to know.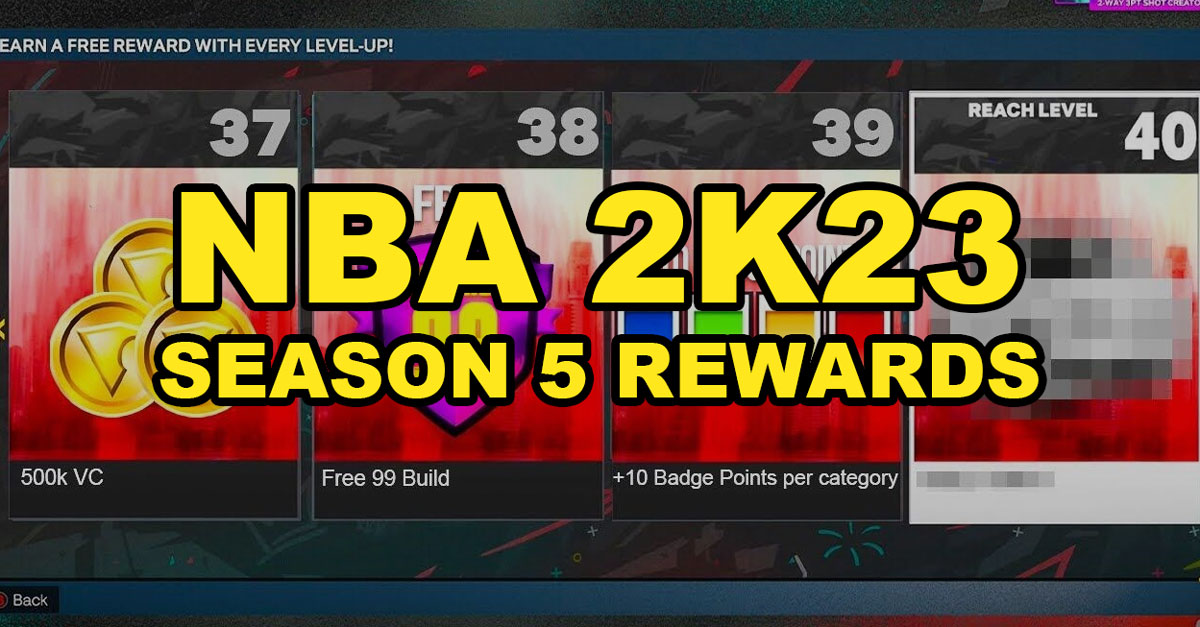 NBA 2K23 Season 5 Release Date
NBA 2K23 Season 5 is confirmed to release on Friday, February 24, 2023, at 8AM PT/11AM ET/4P BEST on all game consoles.
NBA 2K23 Season 5 Rewards
New features, new agendas, and a ton of MyCareer and MyTeam content including the all-important Level 40 Rewards will surely be introduced in the NBA 2K23 Season 5. Who will be the player to headline this season's content with the new title? Nobody knows yet as there is not only official info about the rewards announced yet, but we think all will be revealed soon!
Nevertheless, we can still find some patterns from previous seasons to have a glimpse of the season 5 rewards and content:
NBA 2K23 Season 5 MyCareer Rewards
In previous seasons new game props such as go-kart and remote control drone, accessories like pilot helmet and science fiction-inspired armor for dressing up players, the usual new round of player animations and banners, and new agendas to complete for XP. In season 5, we believe that such rewards as well as new agendas will still be introduced in MyCareer Mode with new themes, to make your character look cooler on the court and in the City as well. But we still expect more creative rewards than just a quicker way to maneuver around The City and hope the developers have some more surprises hidden up their sleeves.
NBA 2K23 Season 5 MyTeam Rewards
In MyTeam, there is no doubt that the limited and highest-level player cards are always the core rewards, such as the Galaxy Opal Zach LaVine as the 40-level reward of Season 4 and players who bring new Challenges. In addition, new customize items such as shoes, gloves, tee, suit will also be added to the prize list. Of course, regular prizes such as Season Pack, 2XP Coins, and Badge Points are indispensable.
NBA 2K23 Season 5 The W Rewards
In The W mode, exclusive Season rewards including WNBA Jerseys, Logo, and Coach MyTEAM cards will also be sent to the players who reach the collective goal in four out of the six weeks in that Season.
NBA 2K23 Season 5 New Events & Features
In addition to completing various challenges to upgrade and unlock season rewards, in the new season, we can still expect events like the All-Star Showcase event in Season 4 to get more limited player cards and free locker codes, and New animations were added to refresh the gameplay of the game.
That's all we know about NBA 2K23 Season 5 so far, more confirmed information from the official news will be updated here. Stay tuned!