NBA 2K23 Thanksgiving Event Guide - New Locker Codes, Murals, New Free Pink Diamond Card & How To Get
11/24/2022 8:22:57 PM
Thanksgiving event is already avaible in NBA 2K23 MyTeam, with bringing lots of rewards, free cards, new challenges, thanksgiving murals, locker codes, and more. Check this guide and learn how to use new locker codes for free rewards, how to get a new free pink diamond thanksgiving event player and everthing about this new event Thanksgiving.
NBA 2K23 Thanksgiving Event Guide - New Locker Codes, Murals, Pink Diamond Cards & More
Thanksgiving event was added into NBA 2K23 MyTeam, that does last until November 28th, and that does include the Thanksgiving mural which does lock in for a free pink free diamond. Here we list all the Thanksgiving murals & how to collect them, and we also show you 2 new locker codes for Thanksgiving event.

Thanksgiving Murals
If you've never played MyTeam before, what 2K does is every single around about every single big holiday, so Thanksgiving, Christmas and all that, they'll put a mural over here and then they'll give you a free pink diamond to do it. Do not expect this mural to be easy. This is not going to be like some simple easy mural to do, but essentially what you're going to do is there's going to be different like puzzle pieces essentially like the trophy case but a lot easier. So they're going to put the mural pieces on all the different modes. You will have more Triple Threat, you will have more triple online, you'll have more limited, you're going to have them all over. What you're going to do is get every one of those pieces and once you lock in all of those pieces, you're going to get a mystery pink diamond.
On 2K database, there isn't a new pink diamond loaded in, so you're going to get a pink diamond that's already in the game and it's probably going to end up being random. if it's not that, then 9 times out of 10 2K is going to end up adding the pink diamond after Thanksgiving. So either way once you do this mural, you will be able to get a pink diamond. And this is a free pink diamond that you will be able to get. All you're going to have to do to get this is most likely you should complete either challenges or agenda stuff or like that. Once you get all the pieces just like the trophy case you will lock in for it.
- Thanksgiving Rolls
-Thanksgiving Corn
-Thanksgiving Mac & Cheese
-Thanksgiving Sweet Potatoes
-Thanksgiving Bread
-Thanksgiving Green Bean Casserole
-Thanksgiving Stuffing
-Thanksgiving Turkey
-Thanksgiving Mashed Potatoes
-Thanksgiving Gravy
-Thanksgiving Cranberry Sauce
-Thanksgiving Pumpkin Pie
-Thanksgiving Ham
-Thanksgiving Pecan Pie
-Thanksgiving Salad
How to get each of these:

- Play 5CT Games
- Play TT Games
- Play TTO Games
- Play 3 Limited Games
- Play 3 TTO Co-Op Games
- Play 3 CTO Games
- Play 3 Unnlimited Games
- Ferocious 3's & 3P%
- Nightmare Dunks & REB

- Pioneers PIP & BLK
- Dreamers PTS & AST

- Main Event AST & PTS
- Transcedent PTS
- Glitched 3's

- 10 Assists
NBA 2K23 New Free Pink Diamond Cards
We have another free pink diamond in NBA 2K23 MyTeam and that's for the Thanksgiving event. To earn these pink diamond cards, you have to complete the Thanksgiving Mural.
- Pink Diamond Stephen Curry
- Pink Diamond Dominique Wilkins
- Pink Diamond Blake Griffin
- Pink Diamond Khris Middleton
- Pink Diamond Joe Johnson
- Pink Diamond Ja Morant
- Pink Diamond Chris Bosh
- Pink Diamond Zion Williamson
- Pink Diamond Vince Carter
- Pink Diamond Micheal Jordan
- Pink Diamond Jayson Tatum
- Pink Diamond Wilt Chamberlain
- Pink Diamond Damian Lillard
- Pink Diamond Kawhi Leonard
- Pink Diamond Kevin Garnett
- Pink Diamond Joel Embiid
- Pink Diamond Dwayne Wade
Available Transcendent Cards
Pink Diamond Kobe Bryant

Diamond Kobe Bryant

Amethyst Kobe

Pink Diamond Penny Hardaway

Diamond Kristaps Porzingis

Diamond Darius Garland

Amethyst Sim Bhullar

Amethyst John Collins
Odds On Transcendent Pack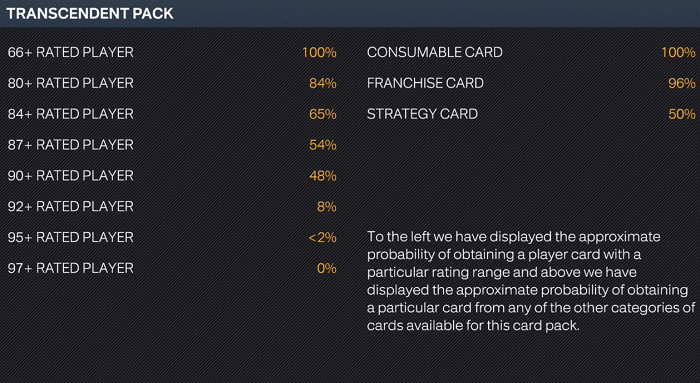 Early Thanksgiving Locker Codes in NBA 2K23 & How To Use
Here are 2 early thanksgiving locker codes to use, one for MyTeam and one for MyCareer Slash Park.
Tgiv-2k23-dal-bos
This is a nice early locker code for Thanksgiving, this one was founded during the game with the Mavericks and the Celtics, that's why the code says dal and bos. So make sure to type it in.
happy-thanksgiving-3r9t
This is another code for Thanksgiving and this one is not the one that we're getting for the MyTeam Festival. It was from 2K officially like their Twitter accounts.
Make sure to use these new locker codes for guaranteed free rewards. Also make sure to get all the other free stuff available in the game during thanksgiving.