FIFA 23 Best Formation - Top 5 Most OP Formations in FIFA 23 Ultimate Team
8/31/2022 11:01:22 AM
To build a competitive squad in FUT Champions and Rivals, what is the most overpowered formation to use in FIFA 23 Ultimate Team? Today, let's go over the top 5 FIFA 23 best formations to help you become stronger.
FIFA 23 Best Formation - Top 5 Most OP Formations to Use in FIFA 23 Ultimate Team
Below is the list of the top 5 FUT 23 best formations ranked by AlexBeeOfficial, each of them is worth trying once the game comes out.
Top 5: 4-4-2 Formation
4-4-2 or 442 is a popular formation in the FIFA series, it is one of the most balanced formations that you can use in FIFA season, with four players in both defense and midfield, it is simple and solid, you can grab your strikers and bring them back to help defense, the two strikers allowing you to link up, and the central defenders work closely with the fullbacks and midfielders, FIFA 23 442 will certainly be up there as one of the meta and overpowered formations in Ultimate Team.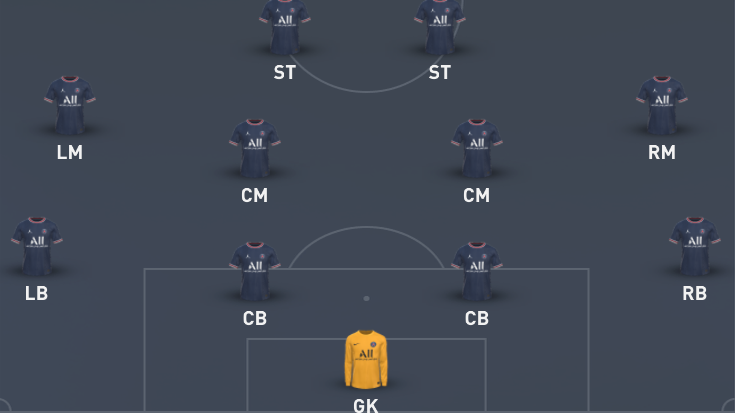 Top 4: 3-5-2 Formation
Coming at the number four, we'll talk about the 3-5-2 formation, it isn't strong defensively, if you have your left mid, and right mid come back on defense, that can help, but they have fixed the center attacking mid, you don't need to leave him and stay forward if you had him on balance before he used to go into left mid, and he wasn't where you wanted him to be, they have fixed that, which is now going to make this formation so much better. The two strikers are overlapping wingers coming through and helping him in that attack, the triangles having the ability to look for quick passes, quick through balls, and quick balls in behind is so much easier when you have a center attacking mid just behind those two strikers, the closer they are, the easier it is to go for those quick ground passes, and then look for the through ball in behind, and that is why the 352 will be strong on FIFA 23.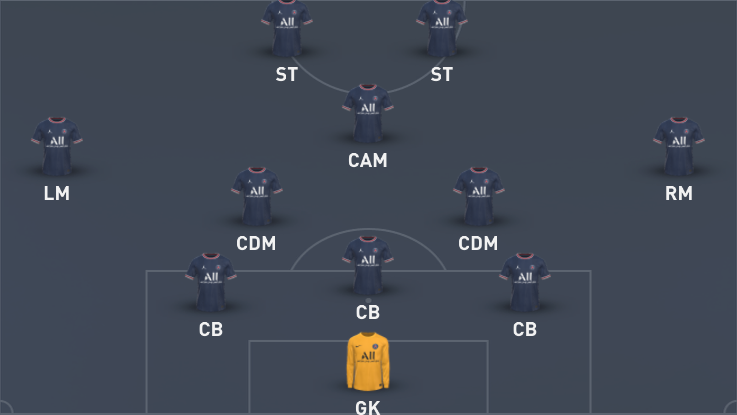 Top 3: 4-2-2-2 Formation
Massive players used the 4222 formation in FIFA 22, it is still important in FIFA 23. You don't have the center attacking mid, you have an extra striker instead, but going back to those two striker formations being very strong, compared to the 442, you'll have the center, the right attacking mid, and left attacking mid sitting that little bit higher up the pitch, with different instructions available to them, it will allow for multiple play styles, you can play possession with this if you wanted to, you can look to hit on the counter-attack or you can just look for finesses outside the box and crosses into the box, it really depends on what you want from your play style from your formations, but this is one that a lot of players using and a lot of top players utilizing to their best advantage.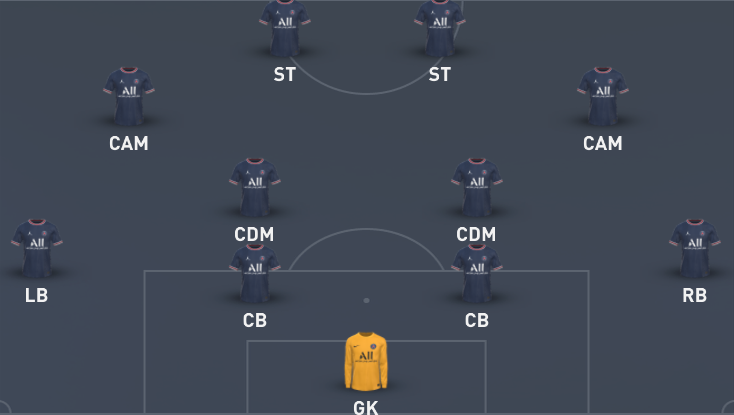 Top 2: 4-1-2-1-2(2) Formation
The formation at the number two spot is going to be 4-1-2-1-2(2) or 41212 narrow, it also comes with the triangles, the CAM, and the two strikers, it can get quick passes, quick playing into each other's feet, one-touch pass, first-time pass and looking to hit very quickly on that attack, making it difficult for the opponent to even get anywhere near, you'll have to use the full-back to give you some width and you will sometimes get drowned out a little bit in the middle.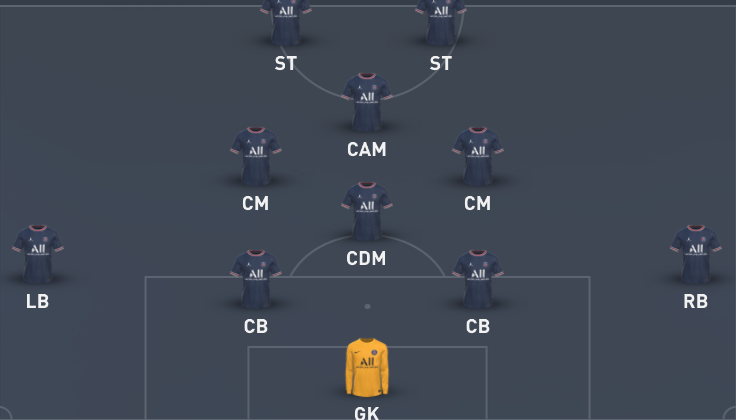 Top 1: 4-2-3-1 Formation
Lastly, the best formation in FIFA 23 is probably 4231 narrow, it has almost everything, you can get the similarities of the 41212 narrow, you can also look for the finesses on the edge, right attacking mid and left stacking mid will slot in between the full-backs very well, giving you a lot of time and space, and then if you wanted to go for that cross, you have it, now it doesn't have the second striker, which is a little bit of a letdown, but you do really utilize the center attacking mid so well, distributing the ball out to the wings, back to the center defensive mids.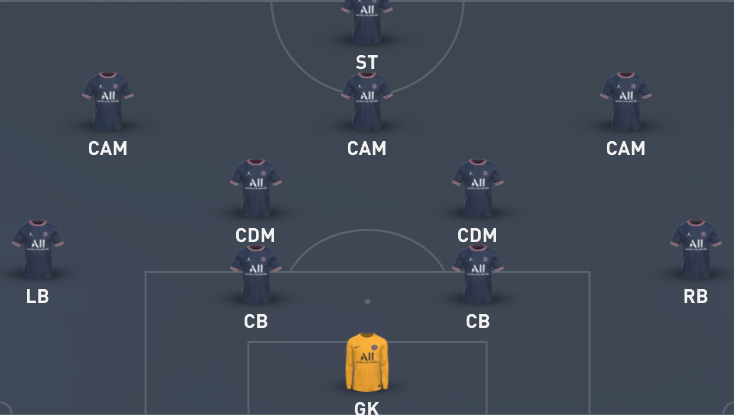 Start your Ultimate Team with the best formation and starter team in FIFA 23, stock cheap FUT 23 coins also helps a lot.