​Best Point Guard Build in NBA 2K22 Next-Gen Season 3
12/17/2021 3:10:55 PM

NBA 2K22's improvements to the point guard give him a big advantage in shooting and agility over the strength and power of the other positions. Since point guards are a little shorter compared to the other will, it is time for them to take advantage and show their importance when it comes to the offense. Today, to put you ahead of the game in NBA 2K22 brings a long-awaited build that is a dark horse for MVP, this is the best two-way slash and organizer build you will see in the entire NBA 2k 22 next generation.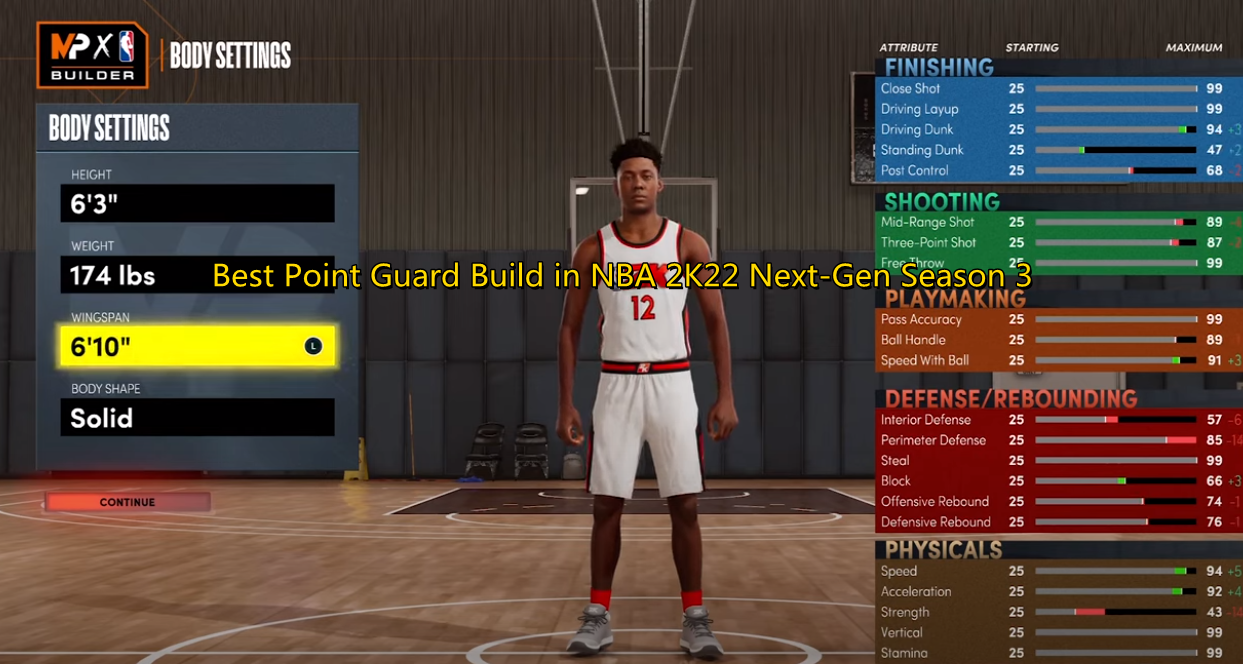 Best Point Guard Build in NBA 2K22 Next-Gen Season 3
Body Setting
Position: Point Guard
Height: 6'3"
Weight:174 lbs
Wingspan: 6'10"
Body Type: Compact
Main Attributes
Finishing
Close Shot: 56
Driving Layup: 87
Driving Dunk: 92
Standing Dunk: 25
Post Control: 25
Shooting
Mid-Range Shot: 85
Three-Point Shot: 76
Free Throw: 26
Playmaking
Pass Accuracy: 80
Ball Handle: 86
Speed With Ball: 90
Defense/Rebounding
Interior Defense: 25
Perimeter Defense: 85
Steal: 86
Block: 66
Offensive Rebound: 25
Defensive Rebound: 25
Physicals
Speed: 91
Acceleration: 91
Strength: 25
Vertical: 80
Stamina: 95
Takeover
Primary: Finishing Moves
Secondary: Team Rating Boost
Utplay.com is a reliable 2K22 MT store, cheap nba 2k22 mt coins can get.