NBA 2K21 Best Slasher Build - Overpowered Slasher Build 2K21 Current Gen & Next Gen
3/16/2021 3:13:58 PM

Slasher is a kind of archetype in NBA 2K21, which can utilize the high agility to get momentum and high finishing ability to take on defenders. You can create different styles of slasher build, such as shooting slasher build or defensive slasher build. In this NBA 2K21 best slasher build guide, we introduce two overpowered examples for you, check out the best slasher build 2K21 for current gen and next gen.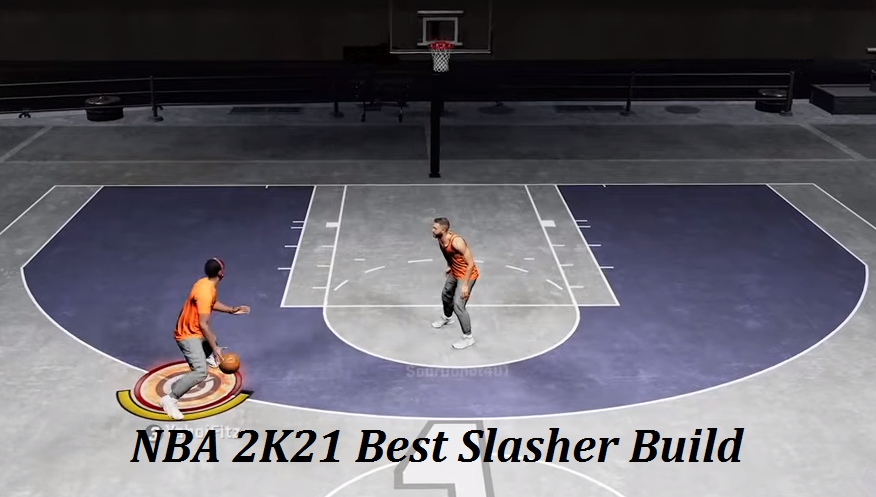 Most Overpowered NBA 2K21 Slasher Build for Current-Gen and Next-Gen
Best Slasher Build 2K21 Current Gen (Slashing Playmaker) - Point Guard Slasher Build
This is an overpowered slasher build at the point guard position for current-gen consoles. Here are the details about the build created by Brotha Jones.
Skill Breakdown
We choose the pie chart with a larger proportion of finishing and playmaking.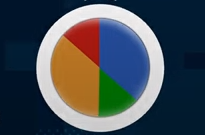 Physical Profile
We choose the pie chart with maximum agility.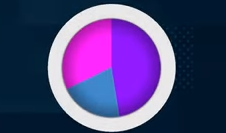 Attributes
What you can go and upgrade? This build is not focusing on the three-point shot and you can leave it alone, upgrade free throw and mid-range shot. Go ahead and max out the close shot, the driving layup and driving dunk are already high, just to get 20 finishing badges. This is a slashing playmaker build, so upgrade your playmaking attributes, you can get 22 playmaking badges.
Finishing: Close Shot - 88, Driving Layup - 95, Driving Dunk - 82, Standing Dunk - 44
Shooting: Mid-Range Shot - 75, Free Throw - 82
Playmaking: Pass Accuracy - 86, Ball Handle - 91
Defense/Rebounding: Perimeter Defense - 76, Lateral Quickness - 74, Steal - 80, Block - 49, Offensive Rebound - 41, Defensive Rebound - 65
Physicals: Speed - 93, Strength - 52, Acceleration - 92, Vertical - 75
Go with 6'5" height and max the arm out, you can have contact dunks and you can pass.
Height: 6'5"
Weight: 200 lbs
Wingspan: 86.0"
Takeover
You can go either Playmaker or Slasher. You can make people break the ankles and dunk on people at the same time, highlight the type of player you give them playmaking. You can give them Slasher if you just want to dunk on people more, but if you want to give them more like contact dunk, you can go with that. Playing with this build, you are not able to shoot, and you don't have to shoot, it's very overpowered.
Slasher
Badges
For shooting badges, you put Hot Zone Hunter gold and Catch & Shoot bronze, stand around mid-range with Range Extender, you will be able to green middles with this build. As to finishing badges, Contact Finisher is amazing, you can put it on HOF, also get HOF Showtime and Slithery Finisher, Showtime is underrated, when you get any flashy dunk, you dunk on somebody, it boosts your team's takeover. Get Acrobat to avoid you are forced into some weird animations. With Hall of Fame playmaking badges, you are gonna be extra fast and be able to help your teammates. You need the Dimer, because people can't shoot in this game, so the Dimer will help you out a lot along with Downhill. With Clamps, you can play reasonably good defense with this build.
Finishing badges: Contact Finisher (HOF), Showtime (HOF), Slithery Finisher (HOF), Acrobat (Gold), Consistent Finisher (Gold), Relentless Finisher (Silver)
Shooting badges: Hot Zone Hunter (Gold). Range Extender (Silver), Catch & Shoot (Bronze)
Playmaking badges: Quick First Step (HOF), Handles for Days (HOF), Dimer (HOF), Floor General (Gold), Bail Out (Silver), Space Creator (Silver), Unpluckable (Silver), Downhill (Bronze)
Defense/Rebounding badges: Clamps (Gold), Chase Down Artist (Silver), Interceptor (Bronze), Rim Protector (Bronze), Intimidator (Bronze)
NBA 2K21 MT current gen and next gen are both offered at the best prices and quickest delivery.
Best Slasher Build 2K21 Next Gen (Mid-Range Slasher) - Power Forward Slasher Build
This is an overpowered mid-range slasher build at the power forward position, check out the details of the build by YaboiFitz.
Position: power forward
Height: 6'7"
Weight: 211 lbs
Wingspan: 7'4"
Attributes
Finishing: Driving Layup - 94, Driving Dunk - 95, Standing Dunk - 79, Past Control - 28
Shooting: Mid-Range Shot - 90, Three-Point Shot - 82, Free Throw - 65
Playmaking: Pass Accuracy - 65, Ball Handle - 80, Speed With Ball - 84
Defense/Rebounding: Interior Defense - 26, Perimeter Defense - 95, Steal - 66, Block - 93, Offensive Rebound - 88, Defensive Rebound - 95
Physicals: Speed - 85, Acceleration - 81, Strength - 73, Vertical - 92, Stamina - 95
Takeover
Primary: Spot-Up Precision
Secondary: Finishing Moves
Badges
Finishing: Slithery Finisher (HOF), Heat Seeker (HOF), Posterizer (HOF), Giant Slayer (Silver), Lob City Finisher (Bronze)
Shooting: Blinders (HOF), Hot Zone Hunter (HOF), Hot Shot (HOF), Deep Threes (Gold), Catch & Shoot (Bronze), Deadeye (Bronze)
Playmaking: Handles for Days (HOF), Quick First Step (HOF), Unpluckable (HOF), Bullet Passer (Gold), Ankle Breaker (Silver)
Defense/Rebounding: Chase Down Artist (HOF), Clamps (HOF), Intimidator (HOF), Rebound Chaser (HOF), Rim Protector (HOF), Pick Pocket (Gold), Interceptor (Gold), Brick Wall (Bronze)