Top Madden NFL 21 MUT Heroes - Which Is The Best Free MUT Hero To Pick Up?
3/12/2021 4:34:10 PM

With the Madden 21 MUT Heroes promo kicked off, a bulk of new masters drop into Ultimate Team, which are the best MUT heroes you should pick up for your squad? In this guide, let's go over our Top 97 Overall MUT Heroes in Madden 21.
Madden NFL 21 MUT Heroes
Madden NFL 21 MUT Heroes promo features superstar players and gives them unique superpower upgrades for certain skills. Starting from March 5th, new MUT Heroes are rolling out in Madden 21 which including 32 Masters (one from each NFL team), along with plenty of Elites and other new players.
Full list of 98 Overall MUT Heroes LTD:
Baker Mayfield (Cleveland Browns) - 98 OVR QB

Darius Slay Jr (Philadelphia Eagles) - 98 OVR CB
Full list of 97 Overall MUT Heroes:
Mason Crosby (Green Bay Packers) - 97 OVR K

Brian Burns (Carolina Panthers) - 97 OVR RE

J.C. Tretter (Cleveland Browns) - 97 OVR C

C.J. Ham (Minnesota Vikings) - 97 OVR FB

DeAndre Hopkins (Arizona Cardinals) - 97 OVR WR

Deion Jones (Atlanta Falcons) - 97 OVR MLB

John Johnson III (Los Angeles Rams) - 97 OVR SS

Josh Allen (Jacksonville Jaguars) - 97 OVR LE

Kevin Zeitler (New York Giants) - 97 OVR RG

Kyle Van Noy (Miami Dolphins) - 97 OVR LOLB

Lamar Jackson (Baltimore Ravens) - 97 OVR QB

Micah Hyde (Buffalo Bills) - 97 OVR FS

Michael Dickson (Seattle Seahawks) - 97 OVR P

Ryan Ramczyk (New Orleans Saints) - 97 OVR RT

T.J. Hockenson (Detroit Lions) - 97 OVR TE

Tyron Smith (Dallas Cowboys) - 97 OVR

Vita Vea (Tampa Bay Buccaneers) - 97 OVR

Xavier Rhodes (Indianapolis Colts) - 97 OVR CB

Aaron Jones (Green Bay Packers) - 97 OVR HB

Bradley Chubb (Denver Broncos) - 97 OVR ROLB
How To Get Free MUT Heroes in Madden NFL 21?
To grind up your MUT Heroes cards in Madden 21, you'll have to gather up stars from completing missions and challenges that come in waves in 3 weeks starting from March 5th. So don't forget to check and complete MUT Heroes objectives on time if you want to get one of these superstar cards for free. And if you miss the great time get these MUT Heroes for free in-game, you can buy them from Auction House with MUT 21 Coins.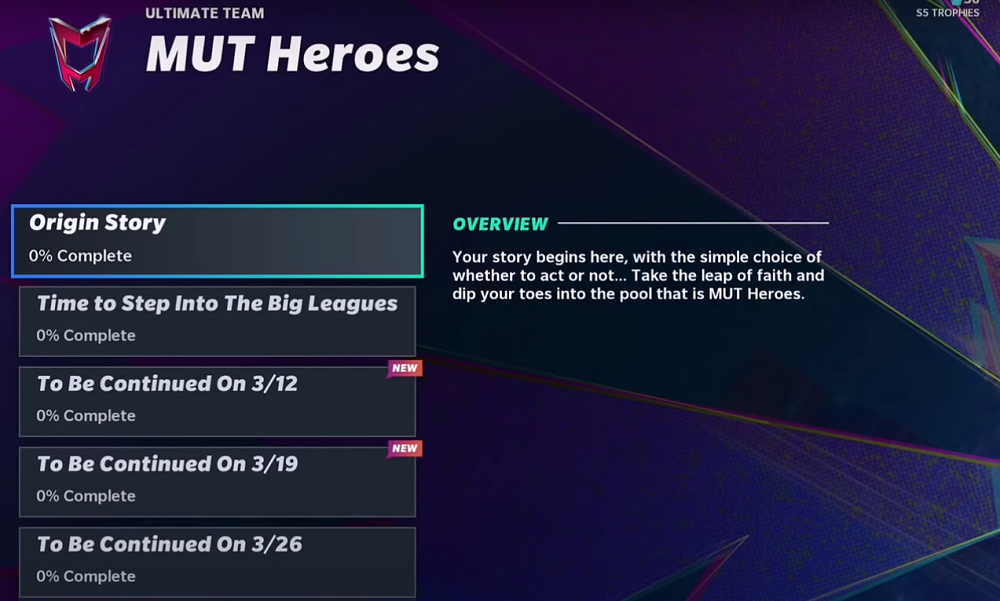 Best Madden 21 Free MUT Heroes To Pick Up
You are close to another free MUT hero but have no idea who you should pick up for your squad? Here we will go over the best free 97 overall player for you to go ahead and pick up:
Top 7 - John Johnson III (Los Angeles Rams) - 97 OVR SS
This John Johnson can really do it all. 94 speed 95 acceleration isn't really the greatest for strong safety but is definitely doable now. Next up he's got great zone in man - 97 zone and 92 man which is incredible for a strong safety. With the playbacks at a 94, you can easily get that up to close to a 99 with chemistries. His pursuit, tackle, hit power, are all awesome as well. The change of direction is a 90 so he's not going to be the greatest user card but with a nice balance strong safety you can really do anything for your coverage and run defense. So if you do need a new strong safety, he's definitely someone you could go with.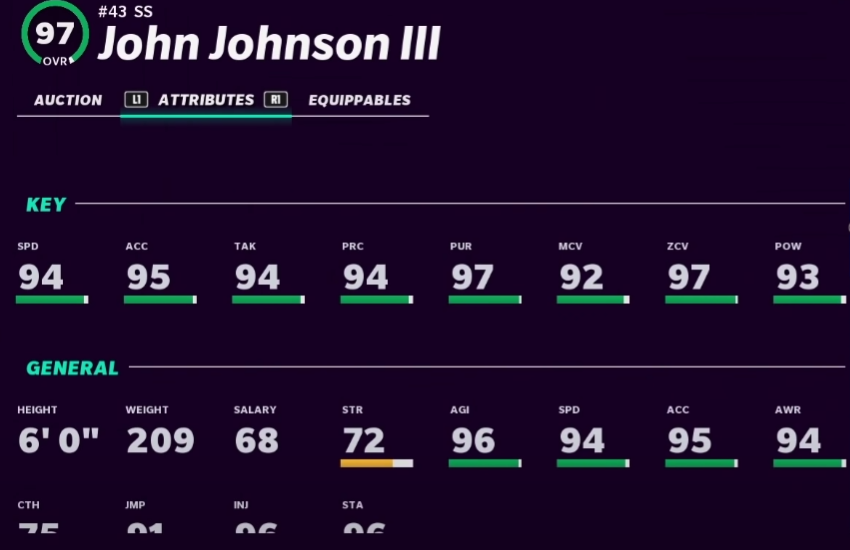 Top 6: Tyron Smith & Other Offensive Linemen
Now with the six spot we want to quickly talk about a few of the offensive linemen that came out in the promo and to be honest basically all these alignments are super good. If you have a hole at any of your offensive line position, so left tackle, right tackle, center left a card, it doesn't really matter. All of these outlinemen have really nice stats. Most of their pass blocking and run blocking stats are over 97 for almost every single category. As we go through all these players, you'll see that they all got some really nice stats. For example, this left tackle Tyron Smith is probably the best alignment in the promo. So take your pick if you're looking for a new upgrade on your offensive line because all these players are really good.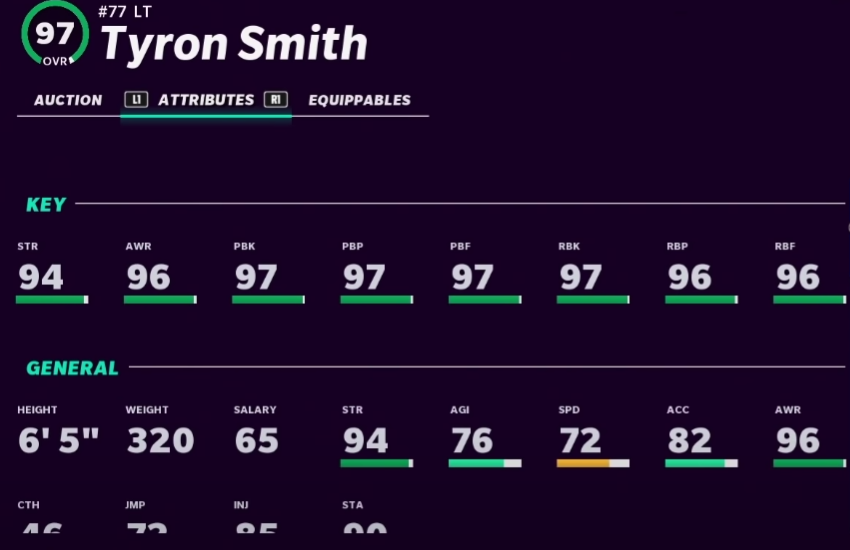 Top 5 - Xavier Rhodes (Indianapolis Colts) - 97 OVR CB
These top five cards are some game-changing players you can add to your team who are almost end game cards basically across the board. Starting it off, we've got 97 overall Xavier Rhodes with 95 speed and 95 acceleration, who reminds us of the Marcus Peters card we go to the NFL playoffs promo, easily can get camped up to 98 speed and 98 acceleration. His man coverage is at a 97 so that's awesome right there, with 95 zone he can play man or zone. If you want to play press coverage, he does have 97, plus the pride rex at a 93. Overall this 97 Xavier Rhodes hero card feels like a really good balanced corner, and if not, he still has really good stats to make up for it and can really play in any scheme for you.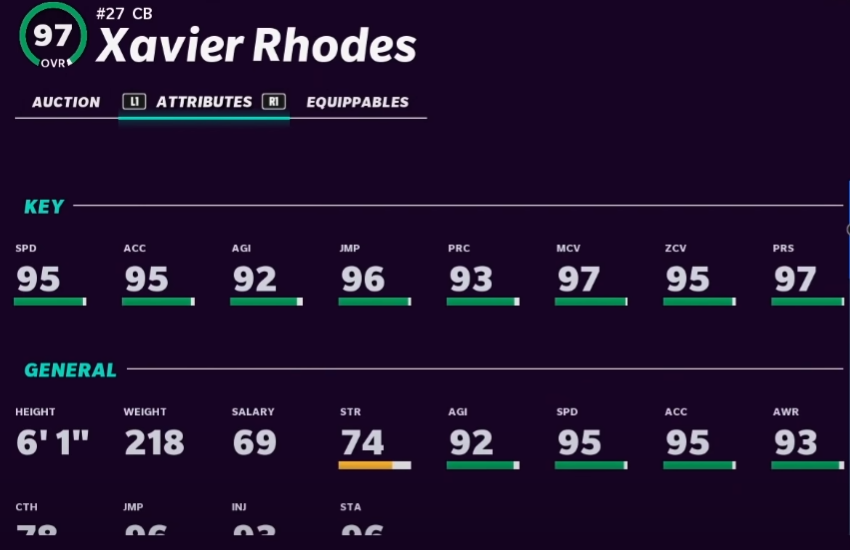 Top 4 - Bradley Chubb (Denver Broncos) - 97 OVR ROLB
The next player we have right here is a pass rusher in this Bradley Chubb card. If you're looking for an outside linebacker to rush the passer, this is one of the premier pass pressures in this game, 91 speed 93 acceleration is definitely solid for a pass rusher. The tackling play, wreck block, shed power move and finesse move are all incredible and can get chemed up to close to 99. So if you're looking for an outside linebacker to pass rush, this is who you might want to go with. Obviously, you have to know what you run on defense, if your outside linebackers are mainly dropping into coverage, this isn't the card for you because zone coverage isn't really going to be that good. But if you do put most of your linebackers and pass rushing rules then this Bradley Chubb can definitely be really good for you.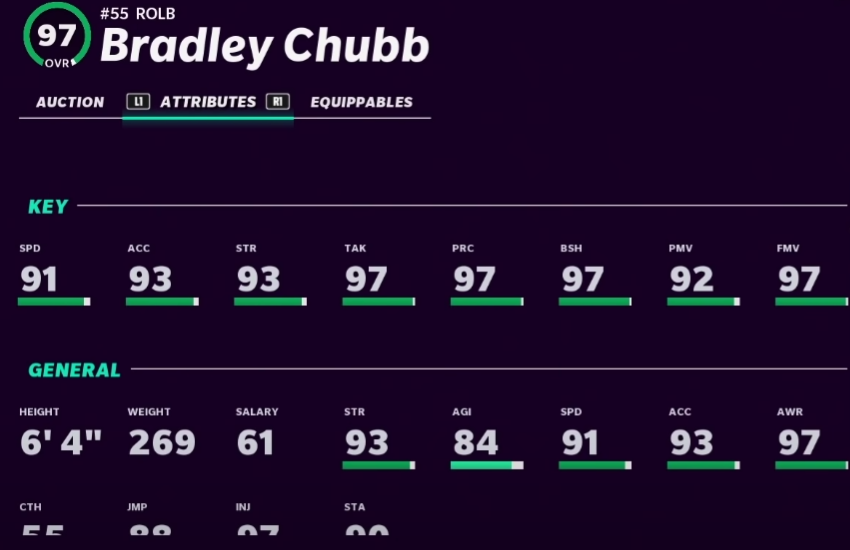 Top 3 - Lamar Jackson (Baltimore Ravens) - 97 OVR QB
Add to the number three spot right here, we have this Lamar Jackson card. Some of you probably thought would be higher on the list, he does have really good stats while he doesn't play as well as some of the other quarterbacks that we've seen so far this year. Obviously, his speed and acceleration are incredible, if you throw a skate artist on Lamar Jackson, there's not really anyone that can catch him on the field. But we would say the meta in this game - essentially what that means is what works in this game, isn't really running with your quarterback a ton. Obviously, it's super fun to run with your quarterback, if that's the case this Lamar Jackson is awesome for you, put a skate artist on him and have a fun time. But you should also notice that he was kind of short arming some passes, they weren't going as fast as they should with the quarterback like Deshaun Watson who was able to put a bit more zip on the ball or aaron rodgers, can put more zip on the ball. So that's kind of why we've got this Lamar Jackson hero card at the three spots. The stats are all good, a lot of quarterbacks in this game will get really similar stats from this point on it really comes down to how well they play - get escape artist, get you gunslinger, and get you hot remastered, you could put all those three abilities on the card but nonetheless we do think there are two other players that are probably better than him in this MUT Heroes promo. But if you like sitting in the pocket and making reads, this isn't the player for you; if you do like to run around a lot, though this card will be super fun to use.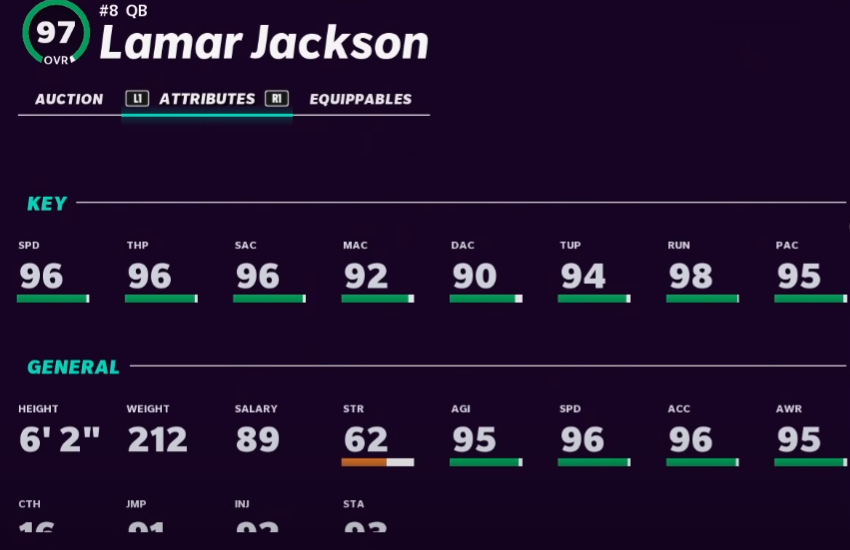 Top 2 - Micah Hyde (Buffalo Bills) - 97 OVR FS
This card is actually pretty wild, as we take a look at the stats, the 94 speed and 96 acceleration are solid. We can't complain about that but these coverage stats are just wild, all of them can get up to a 99 such as play wreck, man, and the zone. We believe Micah Hyde is one of only a few safeties in this game that are going to be able to get up to 99 man coverage, so if you do like to drop your safeties into man or zone, this is perfect with him. We know man coverage is a really big thing in this game and we actually put our safeties in demand a fair bit, so having a safety that can play man or play zone at such a high level with good speed and acceleration to boot is a really impressive thing to see on this card. Though he don't have a 99 in his hero card for the speed he's mainly going to be going up against tight ends and running backs. Micah Hyde should be able to do the job in man coverage against those two players, and again with that high zone coverage if you want to drop him into zone like a typical free safety would, he can do that as well.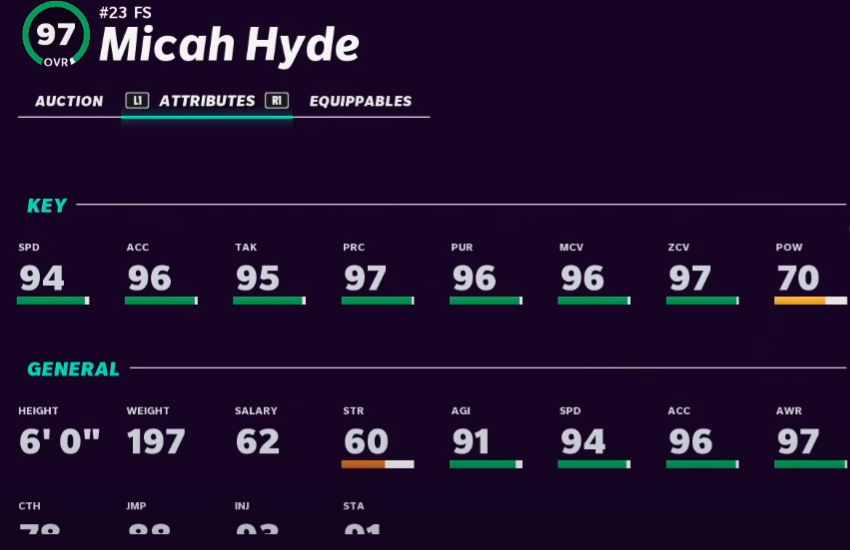 Top 1 - Brian Burns (Carolina Panthers) - 97 OVR RE
At the one spot we have probably the most underrated card in this entire MUT heroes promo, Brian Burns always plays well in Madden. Look at these stats: 92 speed, 94 acceleration just incredible right there for a pass rusher especially a pass rushing defensive end. Especially if he's up against a mobile quarterback, you'll love to see that right there - the closing speed is also great once he's able to get past the offensive lineman. And the finesse move in the block shed is incredible on the car, blockchain gets up to a 99 but the next move gets up to a 99 as well. The power move isn't that great but you have to think about this when the CPU was controlling their player, they're mainly going to be utilizing their password points on whichever one of finesse move or power move has a higher overall, so we really only need one of those two stats to be high. So this card is honestly incredible, plus Brian Burns's also pretty lanky.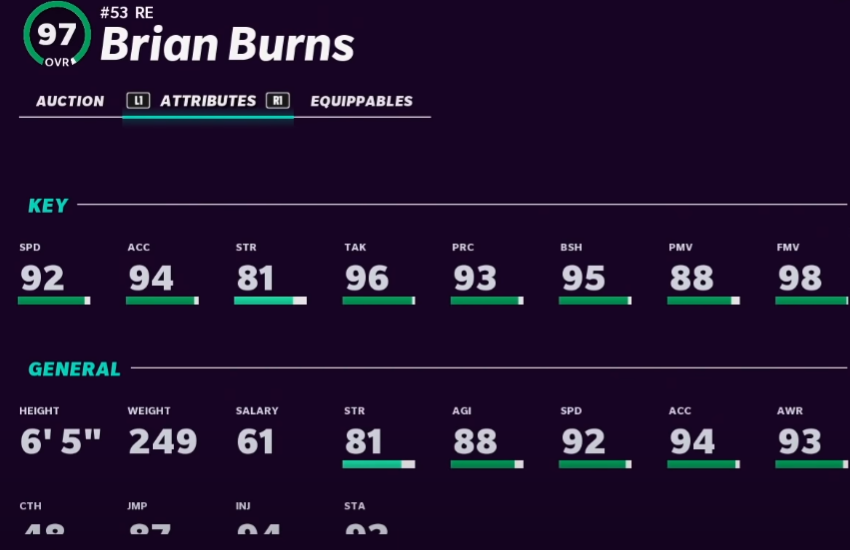 So here is our best MUT Heroes to get, obviously you could make an argument that a couple of the other players could be a little bit better depending on how you use them.