NBA 2K21 Best Pink Diamond Cards - Best Pink Diamonds 2K21 MyTEAM
2/13/2021 8:23:02 AM

Even though there is little difference in ratings, the card tier and color will make a difference in the gameplay. With powerful pink diamond players in the NBA 2K21 MyTEAM mode, you can build the strongest lineup. What are the best pink diamonds in 2K21? Here we list 6 NBA 2K21 best pink diamond cards, if you want to go with cheap cards or free cards, there is more than one method to get these cards in the game, so you are not necessary to spend an amount of NBA 2K21 MT.
Related Read: Best Amethyst Cards in NBA 2K21
NBA 2K21 Best Pink Diamond Cards - Best Pink Diamonds 2K21
How to get pink diamonds in 2K21? The pink diamond is the second-best rarity of cards in NBA 2K MyTEAM, for different pink diamond cards, there may be different requirements for earning them. For example, Pink Diamond Steph Curry is a reward from the new Seasons section of MyTEAM, you can also grab your free Pink Diamond card with a locker code in the 2K Christmas promo.
Blake Griffin - 96 - PF/C - 6'10"
Blake Griffin is one of the best cards in the game, he got hot zones everywhere, 89 shot 3pt, 85 speed, 94 strength, 95 stamina, 92 driving layup, 98 driving dunk, 85 interior defense, gold Quick First Step, Hot Zone Hunter, Catch & Shoot, Acrobat, totally 30 gold badges and 9 HOF badges including Slithery Finisher, Chase Down Artist, Lob City Finisher and more.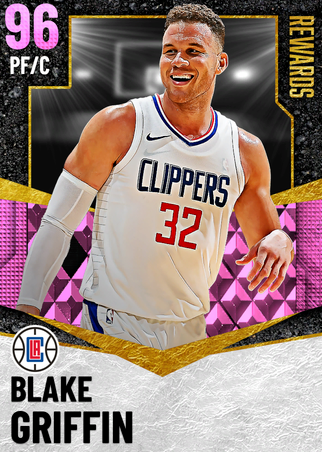 Collin Sexton - 96 - PG/SG - 6'1"
Pink Diamond Collin Sexton is one of the Moment cards, he had a stunning performance in the match. The attributes and badges of Collin Sexton are excellent, such as 90 shot mid, 95 shot 3pt, 97 speed, 97 acceleration, 98 stamina, 91 driving layup, 97 speed with ball, 95 ball handle, etc. The defense is also on the pass line. He is going to be perfectly fine on the defensive end. Being 6'1" is a little bit problem, but he does not feel small in the game. He's gonna get insane animations. There are also some top HOF badges, including Contact Finisher, Difficult Shots, Range Extender, Quick First Step, Unpluckable, and more.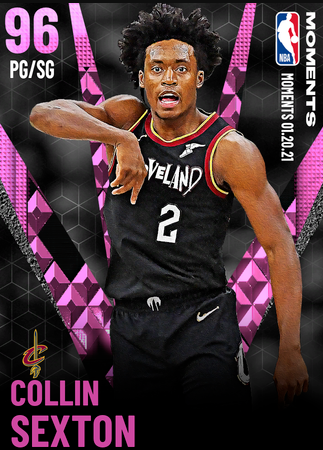 DeMarcus Cousins - 96 - C/PF - 6'10"
DeMarcus Cousins has got ridiculously good stats, 98 offensive overall, 96 defensive overall, he got 33 gold and 16 HOF badges, Interceptor, Intimidator, Backdown Punisher, Consistent Finisher, Contact Finisher, Pro Touch, etc. When it comes to his stats, 93 post fade, which is good especially on next-gen, 96 interior defense, 90 mid-range shot, 87 three-point shot, 85 driving dunk, 83 ball handle, all of these are good for a big man. He'll be getting in lines anyway. He is the greatest driver, also not the worst dribbler in the world.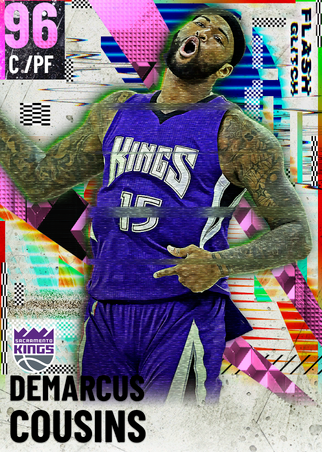 Oscar Robertson - 96 - PG/SG - 6'5"
Oscar Robertson is one of the top elite point guards in NBA 2K21, he got Hall of Fame Catch & Shoot, Acrobat, Relentless Finisher, Dimer, Rebound Chaser, Tireless Defender, Contact Finisher, Fancy Footwork, Quick First Step, Tireless Shooter, Floor General, Downhill, Slithery Finisher, and Volume Shooter, he also has 37 gold badges. This card is gonna be a beast on both ends, 98 driving layup, 90 three-point shot, 85 post moves, 93 speed, there are very little bad things about this card, if you want to get a card in terms of stats and badges, he's got everything, his release is nice. Going to the basket, he's got flashy dunks, you can put gold Showtime on him.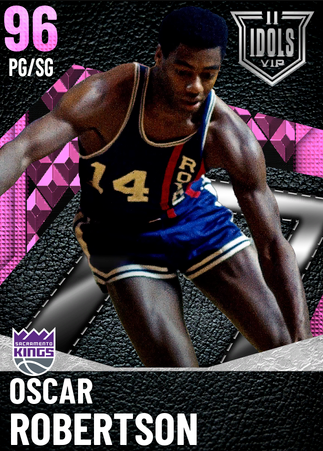 Kobe Bryant - 96 - SG/SF - 6'6"
96 offense, 99 defense, is Pink Diamond Kobe Bryant the best shooting guard in 2K21? 13 HOF badges and 25 gold badges, 2K give him Quick First Step making better in game, he's got HOF Acrobat, Clamps, Intimidator, Deadeye, Clutch Shooter, and more. 90 Post fade, 94 driving layup, 92 three-point shot, 97 mid-range shot, 95 driving dunk, 95 interior defense, really good with HOF Clamps, 93 speed, 93 acceleration, 95 lateral quickness. Kobe has got hot zones everywhere outside the three, his release is decent on current gen, on next gen, it's also crazy, the green window is easy to get. He is a very nice dunker.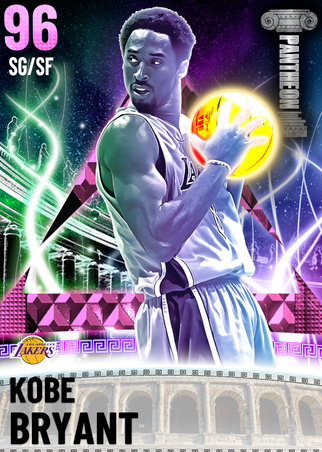 Danny Granger - 96 - SF/SG - 6'9"
Granger is one of the best players in current gen and next gen. He is basically Zion but faster. He is so good once you get his release down, there is a little bit of hitch because it's on quick. He has decent stats, 92 shot 3pt, 95 shot mid, 80 driving dunk, 86 ball handle, 90 speed, defensively, he is gonna hold it down, decent interior defense, perimeter defense, and good block. 8 HOF shooting badges are Catch & Shoot, Hot Zone Hunter, Tireless Shooter, Corner Specialist, Range Extender, Volume Shooter, Flexible Release and Slippery Off-Ball. He is able to move and groove in the half court, full court, setting whatever the case. He also got pro dribble sticks.