D2R 2.5 Tier List: Best Builds For Ladder Season 2 Start, Terror Zones, Uber, Chaos, Elite Hunt & Endgame Farm
9/27/2022 2:59:01 PM
Here we present the Diablo 2 Resurrected 2.5 Build Tier List, which covers all the best builds for Ladder Season 2 starts, Terror Zones farming, Density destroying, Elite hunting, Chaos, Uber, and other late game running.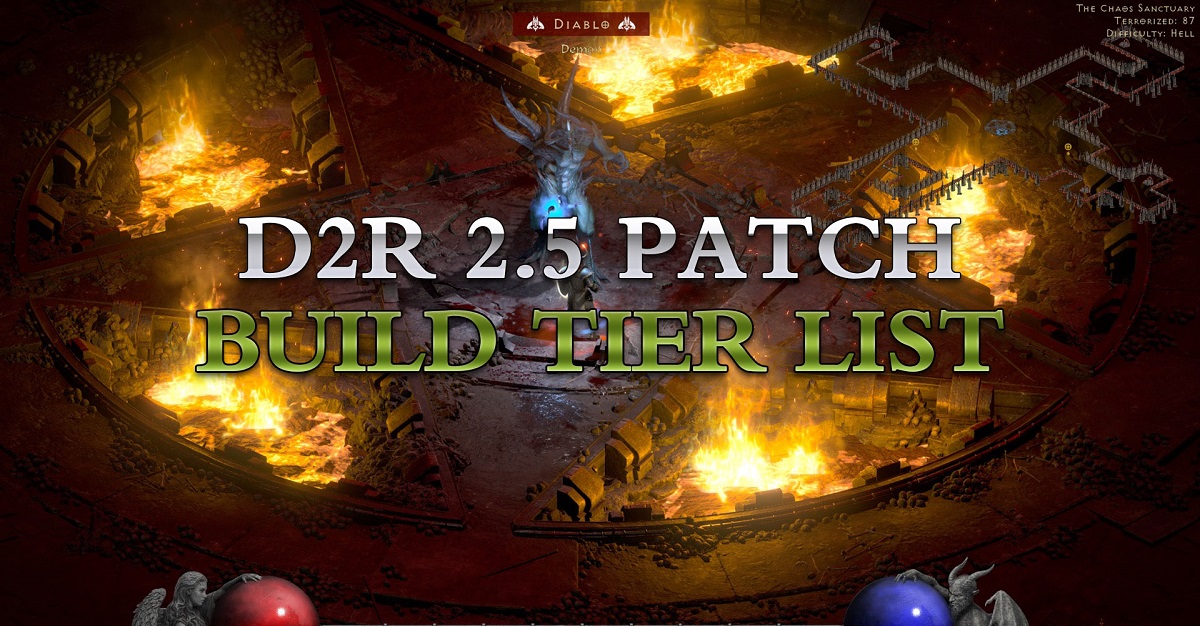 D2R Patch 2.5 Build Tier List - Diablo 2 Resurrected Ladder Season 2 Best Builds
The D2R 2.5 update is here, bringing changes and new content unsurprisingly (Sunder Charms, Terror Zones, and New Ladder-Only Items). These new game mechanics bring freshness to our gaming experience, and these are directly reflected in character builds. That's why we ask which is the best build in D2R 2.5 Patch. You always want to know which build at this moment will make you invincible in any area of D2R. Therefore, here we present the complete Diablo 2 Resurrected 2.5 Build Tier Lists for your reference, which rank up all the playable builds for each class in the game!
D2R 2.5 Ladder Start Build Tier List
Best builds for starting Ladder season 2 in Diablo 2 Resurrected 2.5 patch:
D2R 2.5 Late Game Build Tier List
Best builds for running endgame content in Diablo 2 Resurrected 2.5 patch & ladder season 2:
D2R 2.5 Terror Zone Build Tier List

Best builds to farming terror zones in Diablo 2 Resurrected 2.5 patch:
D2R Patch 2.5 Density Destroying Build Tier List
Best builds for doing density mob destroying in Diablo 2 Resurrected 2.5 Patch:
D2R 2.5 Elite Hunting Build Tier List
Best builds for elite hunting in Diablo 2 Resurrected 2.5 patch & Ladder Season 2:
D2R 2.5 Uber Build Tier List

Best builds to run & kill Uber effectively in Diablo 2 Resurrected 2.5 patch & Ladder Season 2:
D2R 2.5 Chaos Build Tier List

Best builds to run Chaos effectively in Diablo 2 Resurrected 2.5 patch & Ladder Season 2: