Madden 23 Leaks and Rumors: Release Date, Cross-Platform, Franchise Mode, Switch & More
3/24/2022 4:12:50 PM
If you are a fan of sports games by EA, it's time now to look ahead at Madden 23. What new features and updates would be added for the 2022 Madden game? There are some big rumors about its release and changes. Now, let's take a look at what we can expect in the upcoming Madden 23.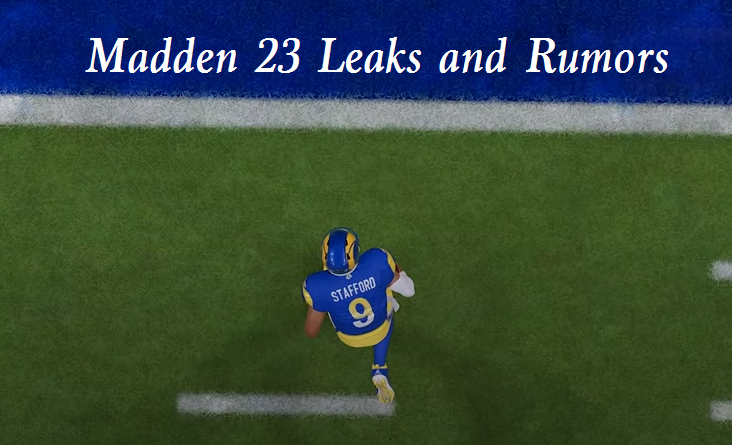 Madden NFL 23 Leaks and Rumors - Possible New Features, Updates & Improvements
In this article, thanks to EricRayweather, we can find some Madden 23 leaks and rumors, covering cross-platform play, the possibility of Madden 23 on Switch, Franchise Mode features, etc., as well as the most important release date.
1. Release Date
When will Madden 23 be released? According to the regular schedule of EA, the previous Madden games usually drops in August, and it always comes before or nearly the NFL season. Even though the official release date of Madden 23 on PC, PS, and Xbox consoles is not available, the Madden NFL 23 is expected to come out on August 19, 2022.
2. Cross-Platform
Will Madden 23 be cross-platform? This is the first thing that many people care about. It has been rumored for the past couple of years and was close to happening, but actually did not. Now, this is something that has been in the works and was supposed to happen. EA has been doing this with lots of other games, it was just announced that FIFA would be getting it going into FIFA 23. It seems there is almost no reason why Madden 23 should not get it, as Madden usually follows what FIFA does. But these are all rumors.
3. Franchise Mode Improvements
Another rumor is that we'll get more Franchise Mode improvements, EA added assistant coaches back and skill trees and they've done some other little things to help the mode out, but there is still so much that's missing from the older games, we are also missing out on extra two Franchise Mode updates that we were supposed to be getting this year in Madden 22. Even though EA has not done some stuff that they said, they have been good for the most part about delivering on the thing when it pertains to Franchise Mode. Now they did say that they were gonna be focusing heavily on Franchise Mode for Madden 23, much like they did in Madden 22. We are not sure what exactly will drop, but you can expect that they are gonna continue to try to build Franchise Mode out again.
4. Hypermotion Technology
Simply put, Hypermotion is a technology that EA added in FIFA 22 to capture players and their behaviors in the game. It is possible for EA to do the Hypermotion in Madden this year. This is pretty much changing the way that players move on the field, the difference it can make is you are capturing all the moving parts at once, creating a more realistic environment instead of trying to chain together all of these single animations. You can expect that this is something they could be looking to do with Madden 23.
5. Nintendo Switch
Is Madden 23 coming to Switch? This has been a big rumor for quite some time, we have not had a Madden on a Nintendo console, and Switch is a pretty popular console that a number of games running on it. This would be a place that Madden would want their game to go, especially these past years, EA has been trying to grow the Madden and EA brand bigger, and an area they kind of been neglecting was having Madden on Nintendo Switch. It's been a rumor for the last year but it didn't happen, it looks like that could finally be happening this year.
6. The Yard
The next one is doing more things for The Yard mode, we've seen them kind of upgraded a little bit this year. Last year, for FIFA 22, they didn't do a whole lot for the mode, they added a skill meter system, which works similarly to how the old NLF street game used to work with like a game-breaker you would fill up a bar, you'd get some special stuff or more points when FIFA does something, that's big Madden continues to follow suit, so you probably see that added to Madden 23. The big reason why they are going to continue to build on The Yard is that NFL 2K is coming back this year, they are supposed to come back with their arcade games, they are probably going to something similar to NFL street.
To get more top players than others in early game? Buy Madden 23 coins at cheap prices from Utplay.com is quickly and safely.