Best Power Forward Interior Finisher Build In NBA 2K22-New & Efficiency Interior Finisher Build NBA 2K22
1/5/2022 2:53:21 PM

As time passes and the power forward position in basketball changes, it is very important for players to get buckets inside the paint and create new shots for themselves if they want to be an efficient Interior finisher build.
Today show you the new best interior finisher build in NBA 2K22, this build is a breakthrough game speed, improved interior Finisher build with a 99 contact dunk. It can dribble like a guard and can dunk and defense like a lockdown.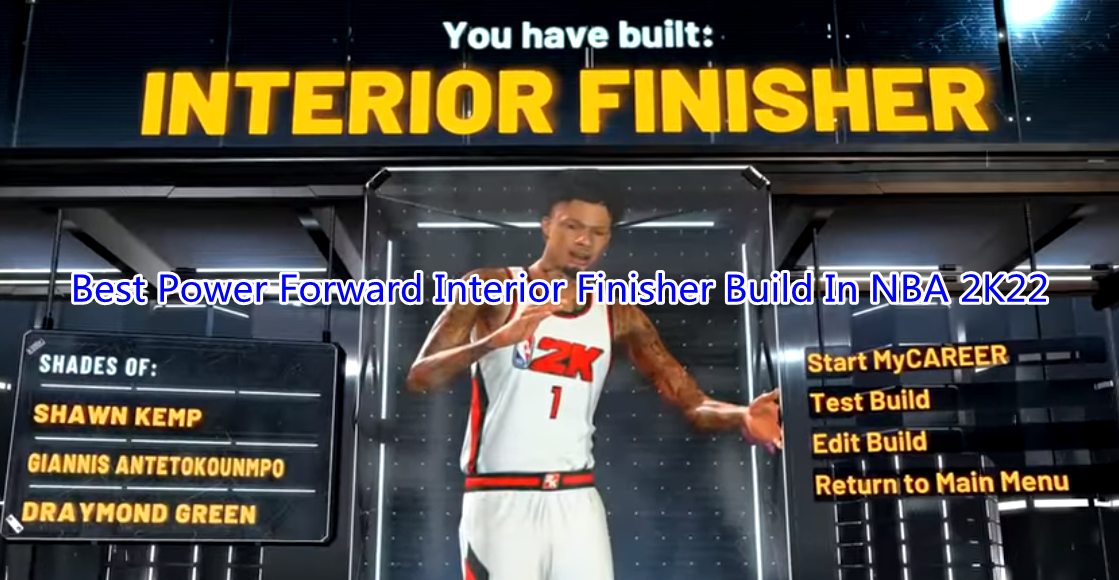 Best Power Forward Interior Finisher Build In NBA 2K22-New & Efficiency Interior Finisher Build NBA 2K22
Basic Information
- Position: Power Forward
- Physical Profile:
Speed: 71
Strength: 64
Acceleration: 68
Vertical: 84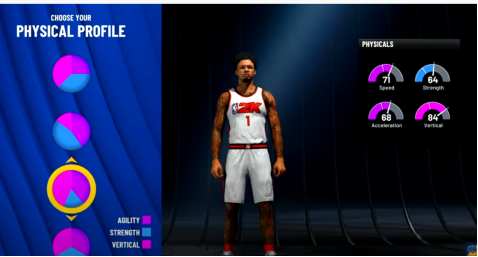 Body Settings
- Body shape: Compact
- Height: 6'8''
- Weight: 185lbs
- Wingspan: 90.0''
Attributes
Finishing
Close shot: 61-92
Driving layup: 58-85
Driving dunk: 64-95
Standing dunk: 52-95
Post hook: 50-50
Shooting
Mid-range shot: 34-34
Three-point shot: 31-31
Free throw: 51-51
Post Fade: 41-41
Playmaking
Pass accuracy: 39-70
Ball handle: 37-66
Post control: 34-71
Defense/Rebounding
Interior defense: 45-67
Perimeter defense: 52-81
Lateral quickness: 52-79
Steal: 45-80
Block: 48-85
Offensive rebound: 46-64
Takeover
Slasher
Badges

- Finishing badges: Acrobat (HOF), Limitless Takeoff (HOF), Fearless Finisher (HOF), Posterizer(HOF), Slithery Finisher (HOF), Giant Slayer (Bronze), Unstripable(Silver)
- Playmaking badges: Bail Out(Gold), Bullet Passer(Gold), Glue Hands(Gold), Quick First Step (Gold), Unpluckable(Silver)
- Defensive/ Rebounding badges: Box (Gold), Brick Wall (Gold), Chase Down Artist(Gold), Intimidator (Gold), Rebound Chaser (Gold), Rim Protector(Gold), Interceptor(Silver), Pogo Stick(Silver)
Buy NBA 2K22 MT or my team coins from UTPLAY.COM, constant delivery, and safe deal!