NBA 2K22 Best 2-Way 3PT Playmaker Builds (Next Gen & Current Gen)
10/14/2021 2:31:08 PM

Still struggling in building up a powerful 3-point builds in NBA 2K22? No panic, here we will present the best 2-Way 3PT Playmaker Builds alongside some great tips for creating point guard builds on in NBA 2k22 Next Gen & Current Gen.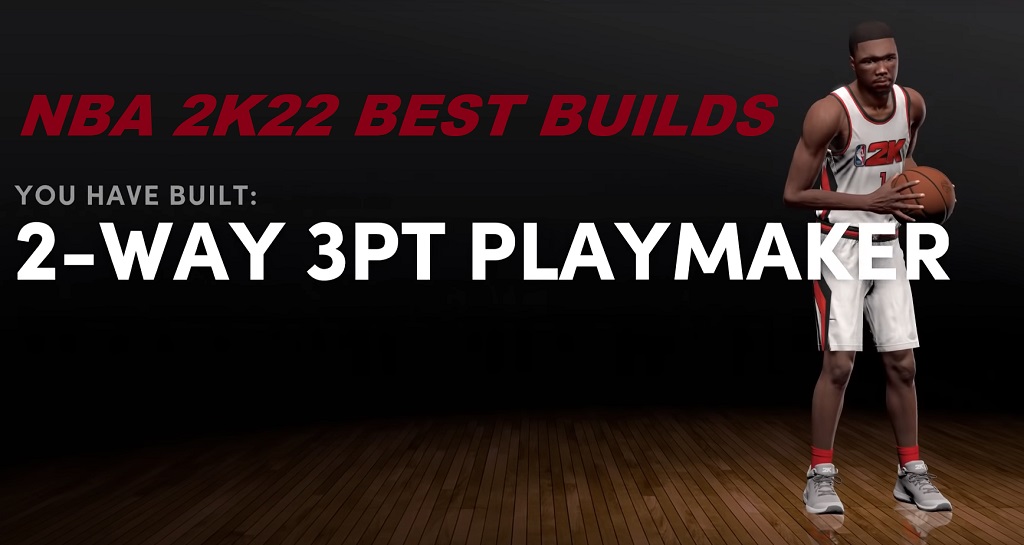 2-Way 3PT Playmaker Build - Best NBA 2K22 Point Guard Build in NBA 2K22
In NBA 2K22, 2-Way 3PT Playmaker has its versatility and still maintains the status of the best Point Guard Build and Shooting Build in the MyCareer Mode. Be used as a primary ball-handler, this build will be able to access all the dribble moves easily, never miss a three-point chance, could slay the court by using a spread pick n'roll in an offense. What's more, it could be used as the best lockdown build to switch on wings and helps with defending the perimeter. Therefore, its strong playmaking and shooting allow you to completely ignore its mediocre defense.
NBA 2K22 Best 2-Way 3-Point Playmaker Builds
To take full advantage of this point guard build and shine in many situations, you only need to create the build with the right stick skill ability that best suits your playstyle, and if you still feel tricky, the following tips and builds will surely inspire you on both Next Gen and Current Gen.
Best 2-Way 3PT Build on Next-Gen
Physical Profile
Position: Point Guard
Height: 6'3"
Weight: 171 lbs
Wingspan: 6'11"
Body Shape: Defined
Key Attributes
Close Shot: 51
Driving Layup: 81
Driving Dunk: 82
Mid-Range Shot: 81
Tree-Point Shot: 85
Free Throw: 71
Pass Accuracy: 85
Ball Handle: 85
Speed With Ball: 92
Interior Defense: 50
Perimeter Defense: 83
Steal: 78
Block: 66
Speed: 94
Acceleration: 92
Vertical: 78
Stamina: 91
Takeover
Team Ratings Boost
Anklebreaking Shots
Badges
Finishing Badges (18)

Shooting Badges (26)

Playmaking Badges (29)

Defense/Rebounding Badges (17)

Build Tips:
- Height 6'3 and weight 171 lbs get us a 92 ball control and hall of fame quick first step, 611 wingspan allows us to have essentially we got perimeter defense, we have a higher block rating to unlock intimidator and a higher driving dunk, so you are still going to be able to make some shake when you get to the rim by any means.
- Get 81 Driving Layup and 82 Driving Dunk, as you're not going to be the main finisher of the team because you're going to be the point guard facilitating for the team and trying to get other people open to making plays necessary.
- Drop ball handle to 85 to give us the pro dribble moves and match this with 85 pass accuracy. if you want to increase your ball handle more and lower your pass accuracy by all means do your thing but as far as bullet passer being on gold.
- Max out our speed here because speed is like a badge in itself within NBA 2k, if you can get up and down the floor, you're going to cause a problem for most people because a lot of people especially wings bigs and forwards don't put their speed all the way up. So with that, we're going to go ahead and put our vertical at 78 and stamina at 90+.
- Max out perimeter defense to 83 which is maxed for a 6-3 guar, so you're pretty much doing everything you need to do when it comes to contesting shots. From there, get steal rating up to 78 because you're going to get interceptor on goals so that means if the point guard that you're guarding or whoever you're guarding gives up the rock you do not have an opportunity to beat a thief on that pass back to somebody who really can't handle the rock.
Best 2-Way 3PT Playmaker Build On Current-Gen
Physical Profile
Position: Point Guard
Height: 6'2"
Weight: 170 lbs
Wingspan: 74.0"
Body Shape: Defined
Physicals
Speed: 88
Strength: 52
Acceleration: 87
Vertical: 71
Key Attributes
Close Shot: 81
Driving Layup: 77
Driving Dunk: 72
Mid-Range Shot: 75
Tree-Point Shot: 80
Free Throw: 88
Post Fade: 63
Pass Accuracy: 78
Ball Handle: 77
Post Control: 53
Perimeter Defense: 85
Lateral Quickness: 85
Steal: 92
Block: 36
Offensive: 40
Defense/Rebounding: 63
Takeover
Lockdown Defender
Playmaker
Badges
Finishing Badges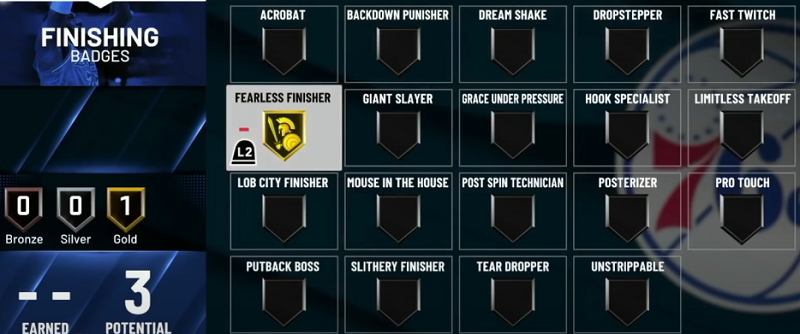 Shooting Badges (7)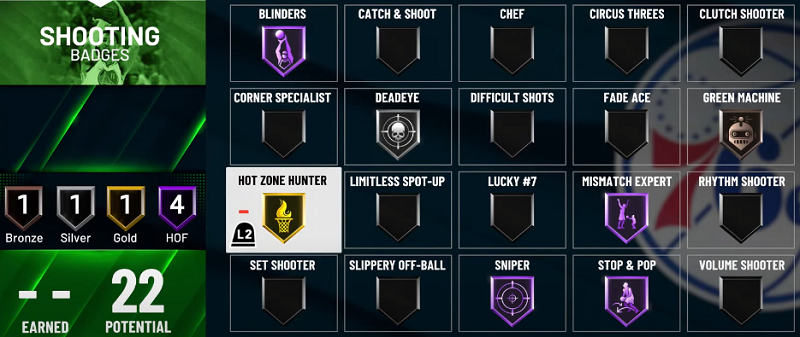 Playmaking Badges (5)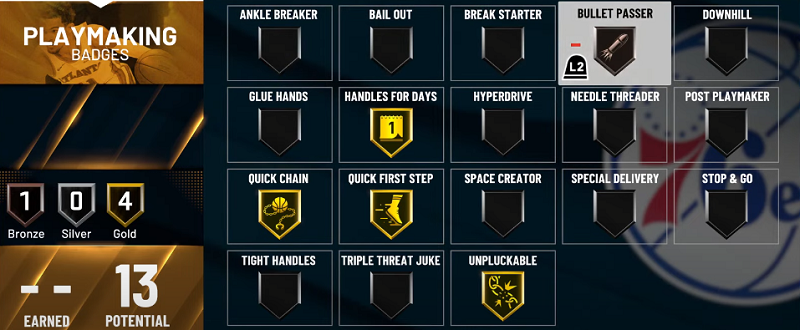 Defense/Rebounding Badges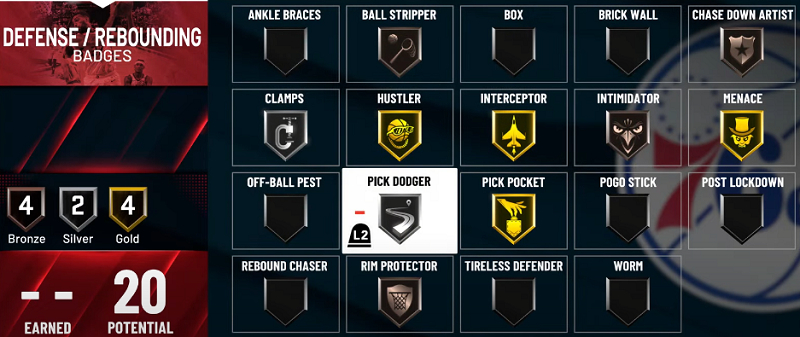 Building Tips
- If you want a perimeter lockdown or primary ball handling guard build, come with the 99 speed and 99 acceleration with 79 vertical, you're not worried about anything in the paint.
- When you're finishing, shooting, playmaking, defense/reboundingm you will get a plus for there, so you will have 73 driving dunk, 81 layup and 82 close shot.
82 pass accuracy and 84 ball handle, so of course, you're able to momentum dribble with this build which is extremely fast.
- The defense is where you get exciting that cause there's 87 perimeter defense and 87 ladder quickness with a ridiculous 93 steal, so that's where you're going to be able to cause problems on the offensive end. You're going to shoot it at a high rate with an 87 three ball, but then on the defensive end, you're going to be a problem also because you're good not only are you going to be just as fast as the guard, but you're going to have the hall of fame badges.
- The best fishing badges you can either go with post-rise which improves the likelihood of posterizing your opponent and increases the chances of throwing down a dunk on your opponent. Fearless finisher strengthens the player's ability to absorb contact and still finish also reduces the amount of energy loss from contact layups.