FIFA 21 FUTTIES Market Crash & Investment - Which Players To Buy For FUTTIES 2021
7/16/2021 11:18:26 AM

FIFA 21 FUTTIES is officially here and the market has definitely taken a hit. Recently the market has gone down a significant amount which has surprised the community. This could be a huge point in the FIFA 21 market because we are getting close to FIFA 22 which means most players will soon start to leave. Today we will introduce the FIFA 21 FUTTTIES market crash & what happens to the market during FUTTIES FIFA 21, we also show you our best FUTTIES investments & trading guide for the FUTTIES Promo, which players to buy & how to make FIFA 21 Coins with FUTTIES event 2021.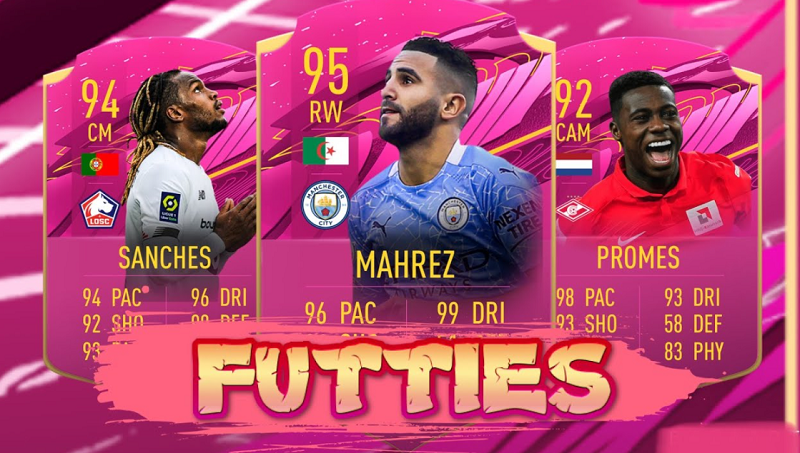 FIFA 21 FUTTIES Market Crash & Investment Guide
The release of the FIFA 21 FUTTIES cards will be responsible for one of the biggest market crashes. It's made in a time when many gamers already have their solid teams and are looking for a way to improve them without spending lots of coins on FUTTIES cards. Read on and find out the FUTTIES investment tips during Market Crash!
What Will Happen During FIFA 21 FUTTIES Market Crash
When the market absolutely stays, it's going to crash, which can cause big panic selling. Most people are going to start selling their teams soon because they are going to prepare for FUTTIES SBCs and they're just gonna spend all of their coins pretty much on packs or maybe on the SBC. Also, lots of gold players and informs start to rise. When most people are just going to spend their coins on packs, there are also going to be the main ones. For example, from FIFA 15 there is going to be a vote for each one, so there's gonna be each category, that's going to be a goalkeeper defender and there's gonna be midfield forward. There's gonna be loads of different things to individually vote for and different categories as well.
Should You Buy Your Players Now?
You'd better actually buy your team's within the next few days, the safer thing to do is to buy on today. If you wait a week or maybe even longer, the market is slowly going to start recovering, this can happen very quickly. In addition, you need to always look at the calendar and market.
FIFA 21 FUTTIES Investing Tips - How To Make FIFA 21 Coins During FUTTIES Event 2021
There are actually going to be lots of new SBCs and special cards brought back into packs during FUTTIES event, such as specific Team of the Week might be available for a week or maybe a few days. Carvajal sand Manolas is most likely going to be brought to FUTTIES promo and some End of Area SBCs. Then how to make FIFA 21 Coins during the FUTTIES event & which players to buy?
Here are types of players to invest in for making FUT 21 Coins with FUTTIES promo 2021.
- When there's a promo involving SBCs, there are always tons of coins to be made if you invest in players that will be required for the SBCs.
- The 83and 84-rated gold cards are likely to rise in price due to the sheer amount of SBCs that will be available during the promotion.
- The best 84-rated players to invest in are players offer strong links to high-rated players thanks to their league and nation combo – allowing you to create hybrids as per SBC requirements. End of an Era investments are somewhat costly due to the high requirements that the SBCs will most definitely have, but they're worth it.
- You'd do well to pick up the cheapest 84, 85 rated FUT Birthday cards on the market, they'd be quite useful in terms of the SBCs rating requirement.
- The cheapest 84-rated Ones to Watch players on the market would be the best players to acquire.
- End of an Era Gold card investments should be based solely on ratings and player popularity, as last year's SBCs required high-rated squads to complete.