Madden 21 MUT Coins Making Methods Guide - How To Make More Coins In Madden 21 Ultimate Team
2/17/2021 3:00:51 PM

In this particular content, we're going over the ways that you can make more MUT coins in madden 21 ultimate teams and improve your team.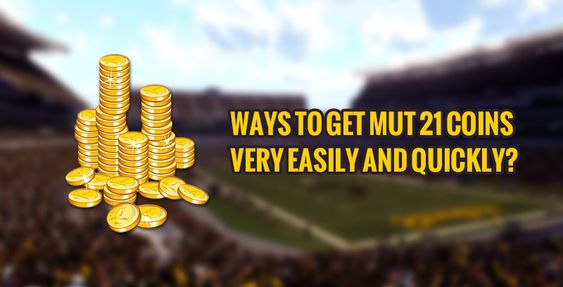 - 1 - Mut Draft
Mut Draft is a fun mode. Not only is it fun to play the game, but the rewards for this mode are also good. You can make back your coins with just one win in each of these modes and after that, not only do you get rewarded coins for winning games but you also get rewarded with packs that can give you good players and quick sells however you want to take it. It's a great way to not only play the game and have fun with the game, but you also don't have to worry about abilities, which is a nice change of pace. Also, you get really good rewards out of this, you can get lucky in some of the packs that you pull, or even if you're unlucky you can take the quick sells, and that's always fun too. so Mut Draft is a great method to make some coins.
- 2 - Solo Battles
Next up, we have the solo battles. It can be a bit of a grind, you have to do this every single week. But you can use this to lab new schemes if you're interested in doing that, at the same time you can earn a lot of coins. There are ways to complete these games in less than half an hour or so, you have to complete only about 10 games per week, and in doing so just getting the legend tier awards, which is the highest tier of rewards that's not top 100. You get 44K coins, 60 trophies, two Hail Mary, two midfield, two red-zone packs, and also entered into weekend league rewards. The rewards can be lucrative, not just for the coins and the trophies, but you can also re-roll the trophies into other coins as well as pull something glitchy or take the quick sells out of the packs. We recommend you should choose the quick sells because that's a much-guaranteed profit that you can lock-in. The solo battles although a bit of a grind can be a very lucrative way to earn coins.
- 3 - Solo Challenges
There's a lot of solo challenges that you can do, the ones that we recommend you start doing are the legend solos. You get rewarded with power-ups for completing these solos and you only have to complete them on one-star difficulty, which is arcade and rookie-level, you can force fumbles on every hit stick. It's effortless to complete, and you can just chew the clock to complete the games faster. Once you complete those games or those solos, you're rewarded with power up and you can quickly go to the auction block to sell those power ups. As we get ultimate legends in the game and new legends come out, even though the legend promo itself is done. These power-ups will go up and down in price depending on who gets new cards. So keep a lookout for what cards are coming out, you can go back in the solos and complete those and sell their power-ups for a great profit. Also, you have your team of the year solos, team affinity solos, 50 solos, which give you free cards. Completing all these solos is a great way to either get free cards for your team or you can quickly sell them for training and then use those training to re-roll in the store and sell those cards for profit.
That's all the methods we are sharing with you in this article, if you want to see more content on Madden 21 related guide, make sure to check our News section and click HERE to see more information on this guide.