FIFA 21 Lunar New Year Event - Release Date, Predicted Lunar New Year Cards, Promo Offers, And More
1/13/2021 11:26:01 AM

Lunar New Year is coming to FIFA 21!
Chinese New Year will fall on the 12th February 2021 and we're now officially in the year of Ox, to celebrate the occasion, there is a high possibility that EA will bring the FIFA yearly promotion - Lunar New Year (LNY) back. There are always lots of things going on during this promo including Free Packs for fans, Lighting Rounds, Special Progressive Rewards, New Design FUT Card, Themed SBCs and more. Now check out our FUT 21 Lunar New Year predictions, covering 2021 Lunar New Year release time, player SBCs, promo offers, and more, helping you better make FIFA 21 Lunar New Year investments and save or earn FUT Coins!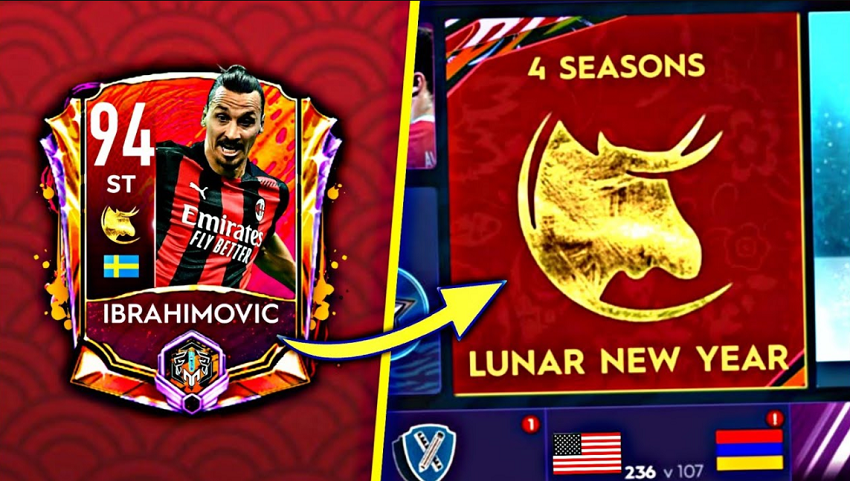 What Is FIFA 21 Lunar New Year?
Lunar New Year is known as the Chinese Spring Festival which is the most important festival for family reunion in China. So EA Sports release Lunar New Year as a big promotion in FIFA Ultimate Team for celebrating the Chinese New Year. Many special offers will be out for fans including the free packs, lighting rounds, free rewards, themed kit, squad building challenges and more.
2021 is set to be the year of the Ox. We're not exactly sure how EA could implement this animal into FIFA 21 Ultimate Team, but Lunar New Year SBC solutions and requirements could have some kind of link to it in some way.
FIFA 21 Chinese Lunar New Year Release Date - When Will Lunar New Year 2021 Be Released?
According to the traditional Chinese calendar, 2021 Chinese Spring Festival will be on Friday, February 12th for the Year of Ox, and EA always release their premise on Friday, so we're most likely going to see it on that day. So, FIFA 21 Lunar New Year event promotion will start on the 12th of February and will be available for 3 days. This is going to be very exciting!
FIFA 21 Lunar New Year Promo Offers - What To Expect For 2021 Chinese Lunar New Year Event?
Lunar New Year FUT Cards
Based on the FUT history, there would be new cards design released during the promotion. So you can expect EA Sports add lots new cards into FIFA 21 and create lots of hype around this promo.
Here is the list of predicted FIFA 21 Lunar New Year cards:
CF: Llorente - Atlético de Madrid - 86
CB: David Luiz - Arsenal - 87
GK: Manuel Neuer - FC Bayern - 88
CB: Boateng - FC Bayern - 89
CB: Alderweireld - Spurs - 89
CB: Alessio Romagnoli - Milan - 90
RB: Joshua Kimmich - FC Bayern - 91
CM: Paul Pogba - Manchester Utd - 92
CM: Luka Modric - Real Madrid - 93
ST: Ibrahimovic - Milan - 94
CAM: Milner - Liverpool - 95
LB: Marcelo - Real Madrid - 96
LW: Neymar JR - Paris SG - 97
RW: Messi - FC Barcelona - 98
RM: George Best - FUT 21 ICONS - 96
Chinese Lunar New Year SBCs 2021
A wide variety of squad building challenges will be offered throughout the Lunar New Year Event, including flash and repeatable SBC s that dole out rewards worthy of the Year of the Ox.
FIFA 21 Lunar New Year Weekly Objectives
Except for new cards, promo packs and themed SBCs, the Lunar New Year Weekly Objectives are also worth completing, as the rewards will be bigger and better than they usually are.
FIFA 21 Lunar New Year Pack Offers
There would be lots of popular packs available in FUT store during the promotion, even ultimate packs, lots of promo packs and half price packs (which means some of the best packs in FUT will have price discounts of up to 50%, and this is for a limited time only). And I think it's the best to best time to open up packs and save more FIFA 21 coins during the 2021 Lunar New Year Event.
Are you looking forward to this FUT Chinese Lunar New Year promotion 2021? Need FIFA coins to prepare for the upcoming LNY & Lunar New Year event FIFA 21? Utplay.com here always provides cheap FIFA 21 Coins PS4, XBOX ONE, and PC with fast delivery, safety guarantee and best service!