FIFA 21 Freeze Party Bag SBC Is Coming - What To Invest In For Party Bag SBC On FUT 21
12/26/2020 4:54:41 PM

We've just spent Christmas day and I hope you enjoyed your day! Now we are almost in 2021 but we are still in this Freeze promo in FIFA 21 Ultimate Team. And in this guide, we are going to be talking about what are sort of EA sports doing for Party Bag SBC Freeze, are they on a break, what to invest in for Freeze Party Bag SBC on FIFA 21 Ultimate Team & how to make FUT Coins and everything you need to know about FIFA 21 Freeze party bag SBC.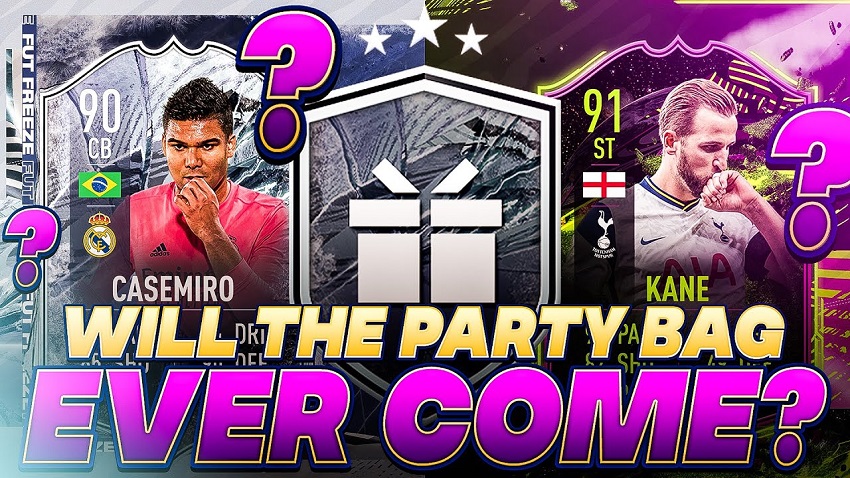 FIFA 21 Freeze Party Bag SBC
The Party Bag SBC will be returned to FIFA 21 as part of the Freeze promotion, with players able to unlock the exclusive packs once again for a limited time. In order to get your own Party Bag, all you have to do is complete one Squad Builder and trade it in for the pack. The Party Bags last year were for like FUT Birthdays, there was like two other headliners, they changed them around a couple times and this is EA's way of taking some coins off the market but giving everybody a nice repeatable pack, they drop it like 3 or 4 days.
What To Invest In For Freeze Party Bag SBC On FIFA 21 & How To Make FUT Coins
1.The party bag was about an 85 to 86 rated squad last year, for most of them, they weren't that expensive, so 85 or 86 rated fodder has been doing well, it's not a bad shout to pick some up. You have to keep in mind that a lot of these players in these party bag SBCs are a lot cheaper than the SBC. These party SBCs are always very hyped, everyone is waiting for this.
2.There are some panic selling with players, trying to pick Bellarabi for a little bit cheaper than what they're expected for. A few people are already bidding like 1K coins on him, so if people are bidding 1K coins and you can snipe them for 900 coins.
3. There are a few other trading methods that you can do is go to gold rare. If you don't know who to pick up, this is your go-to method. 83 rated cards will be good. 82 rated cards will be potentially good as well.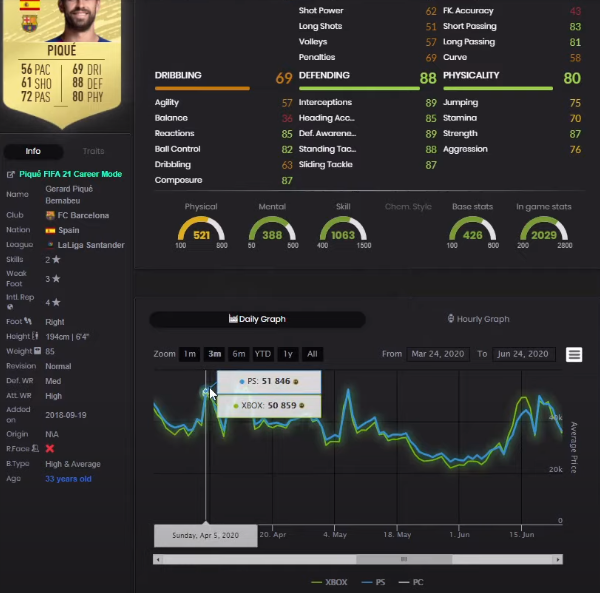 4. These cards are all used in solutions. For example, Laporte, last year this was a very big fodder card that moved up and down a lot. FUT Birthday was around April period and that's when we used to see the party bags and Laporte goes from 28K to 30K. Another one he goes up back down to 28K up to 40K. Pique, he goes from 35K to 50K, back down 34K and then up to 50K. So it never hurts to pick up these 87 or 88 rated cards. This is essentially like the base icon pack, all these players get thrown in and stuff and people really don't care, they look at these solutions and just go.
5. Go for 82 rated, good leagues, good nations like Reguilon who is worth 700 coins. If they don't go up in price, you will be able to sell them for 1K. So you will never lose coins on these. These are going to be fantastic players to go for.
Hope these FIFA 21 Freeze Party Bag SBC investing tips helpful to you on making FUT Coins and better enjoy the Freeze promo. If you are looking for a reliable place to buy cheap FIFA 21 Coins, Utplay can be your ideal choice!