FIFA 20 Summer Heat Guide: Release Date, SBCs, Leaks, Cards Predictions and Offers
6/16/2020 11:51:08 AM

Following the Team of the Season So Far event, a new promotion has been leaked through the loading screen in FIFA 20 Ultimate Team. The first appeared FUT promo is Summer Heat, which is around the corner. Check out the FIFA 20 Summer Heat guide for the release date, leaks, SBCs, promo offers and predictions.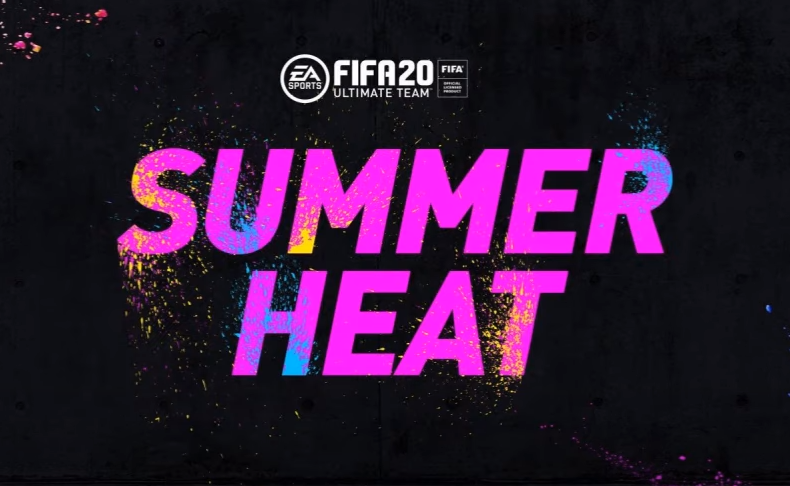 What is FIFA 20 Summer Heat Event & FIFA 20 Summer Heat Leaks
FIFA 20 Summer Heat is a new promotion first added into Ultimate Team, many players are expecting what offers EA would bring. But if you have noticed the loading screen, you'll find it shows the Summer Heat start time and some Squad Building Challenges that will return to the game during the event, including FIFA 20 Ultimate Scream and FUTmas SBC, as well as Flashback and Moments items in new challenges and objectives. Another leaked detail is that there are two card designs for Summer Heat.
About the Summer Heat cards, there is a leak on Twitter revealed that 93 rated Summer Heat Ferland Mendy will be added for free via in-game objectives, which require you to unlock his 85 FUTMAS card (costs about 310K FIFA 20 Coins).
FIFA 20 Summer Heat Release Date
According to the leaked information, FUT 20 Summer Heat promo will start from June 17, 2020 (Wednesday), it's also the day when the Premier League returns.
In addition, FIFA 20 Summer Heat SBCs will be released at 6 PM BST on every day during the promotion, new promo packs and other offers will be unveiled regularly, available in a limited time or quantities.
FIFA 20 Summer Heat Prediction
Here we present the list of Squad Building Challenges that are possible returning to the game and TVM's FIFA 20 Summer Heat predictions.
FIFA 20 Summer Heat SBCs Prediction
- 91 LW Flashback Dmitri Payet
- 85 ST FUTMAS Marcus Rashford
FIFA 20 Summer Heat Player Cards Prediction
- Roussillon - LB - VfL Wolfsburg - 82 to 89
- Bolasie - LW - Sporting CP - 75 to 90
- Neres - LW - Ajax - 81 to 90
- Malcuit - RB - Napoli - 78 to 91
- Rebic - ST - Milan - 80 to 91
- Mendes - CDM - Olympique Lyonnais - 81 to 90
- Fernandes - CM - Tottenham Hotspur - 75 to 88
- Juan Jesus - CB - Roma - 76 to 91
- Forrest - RM - Celtic - 77 to 90
- Kent - LW - Rangers FC - 73 to 93
- Mendy - LB - Real Madrid - 80 to 90
- Costa - LM - Piemonte Calcio - 84 to 93
- Coman - LW - FC Bayern München - 84 to 92
- Jordi Alba - LB - FC Barcelona - 87 to 92
- Guedes - LM - Valencia CF - 83 to 89
- Guerreiro - LWB - Borussia Dortmund - 81 to 90
- Firmino - CF - Liverpool - 86 to 93
- Partey - CM - Atlético Madrid - 82 to 92
- Martial - LW - Manchester United - 83 to 93
- Bale - RW - Real Madrid - 85 to 94
FIFA 20 Summer Heat Offers
- FIFA 20 Summer Heat player cards, available in packs
- Summer Heat SBCs (new and re-revealed)
- Summer Heat Weekly Objectives
- Repeatable Upgrade SBCs
- Promo Packs and Lightning Rounds