FIFA 20 End Of An Era Aduriz SBC - Cheapest Solution To Complete 96 Aritz Aduriz SBC & Player Review
6/15/2020 11:21:01 AM

A new Squad Building Challenge has been added into FIFA 20 Ultimate Team, featuring the End of an Era 96 Aritz Aduriz who used to play for Athletic Bilbao. EA released this card to celebrate Aduriz's incredible scissor-kick goal against Barcelona in August 2019. You are required to complete 1 segment for winning Aduriz's 96 rated premium version card with an overall cost around 80K FUT 20 Coins. For helping you achieve the Aritz Aduriz End of Era SBC with the least budget, Here Utplay.com will bring the cheapest FIFA 20 End of Era Aritz Aduriz SBC solution plus the price, requirements and Aritz Aduriz player review!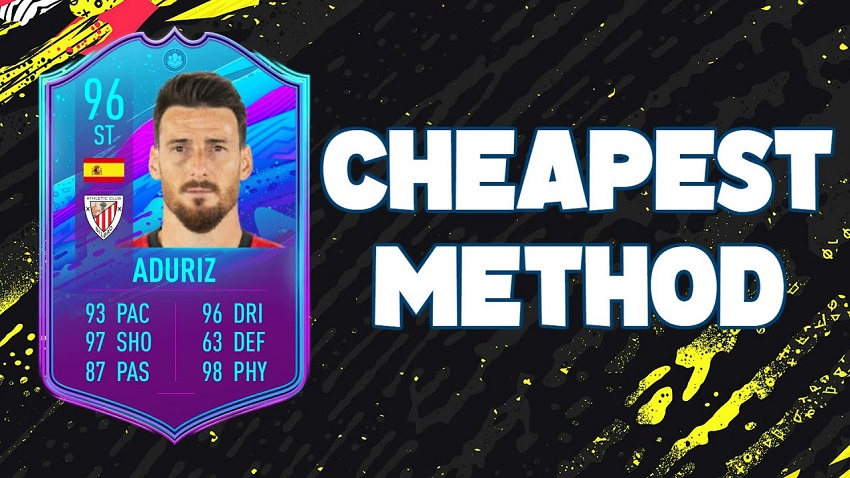 Note: The cheapest solution for FIFA 20 End of an Era Aduriz SBC will be expire on Tuesday, June 16.
FIFA 20 End Of An Era Aduriz SBC - Aritz Aduriz
Rewards: 1 × Premium Squad Building Challenge Aduriz (Untradeable)
Requirements:
Laliga Santander Players: Min 1
TOTSSF, TOTW or TOTW Moments Players: Min 1
Team Overall Rating: Min 84
Team Chemistry: Min 70
Players in the Squad: 11
Aritz Aduriz SBC - Cheapest Aduriz End of an Ara SBC FIFA 20
Set up 4-2-3-1(2) Fut formation/line up
Rating: 84
Chemistry: 81
Price: 86K-PS4, 86.8K-XBOX ONE, 69K-PC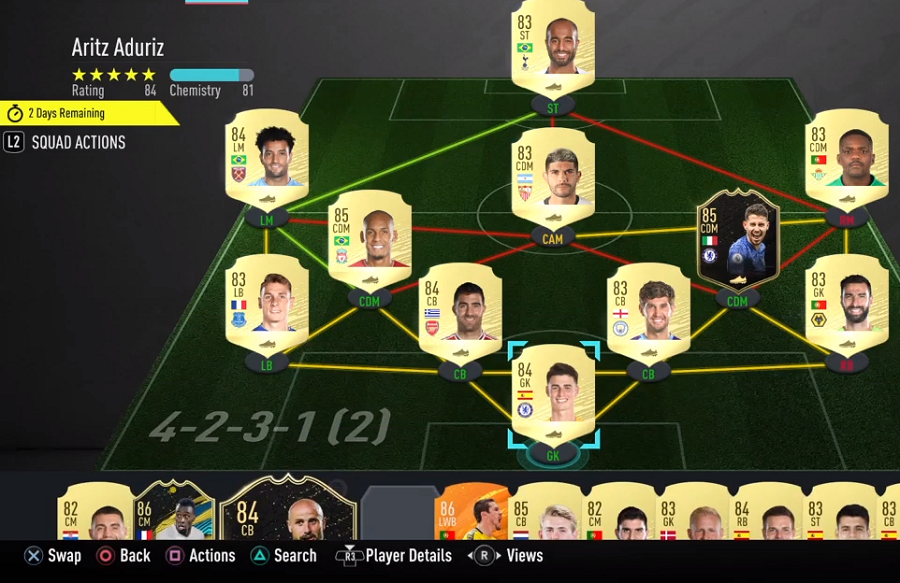 FIFA 20 End Of An Era 96 Aritz Aduriz Player Review
Aritz Aduriz is a Spanish former professional footballer who played as a striker. A hip injury forced this 39-year-old with 6 foot tall into an early retirement but it was fitting that his last goal in professional football was an 89th-minute match winning scissor-kick against Barcelona. He has been awarded a massive 96-rated End of an Era SBC card. This is simultaneously the best and the worst card in history of FIFA. With 3-star skill moves, 4-star weak foot, high/medium work rates. His 96 pace is actually good, 97 shooting is great, 87 passing is not bad, 96 dribbling is just amazing.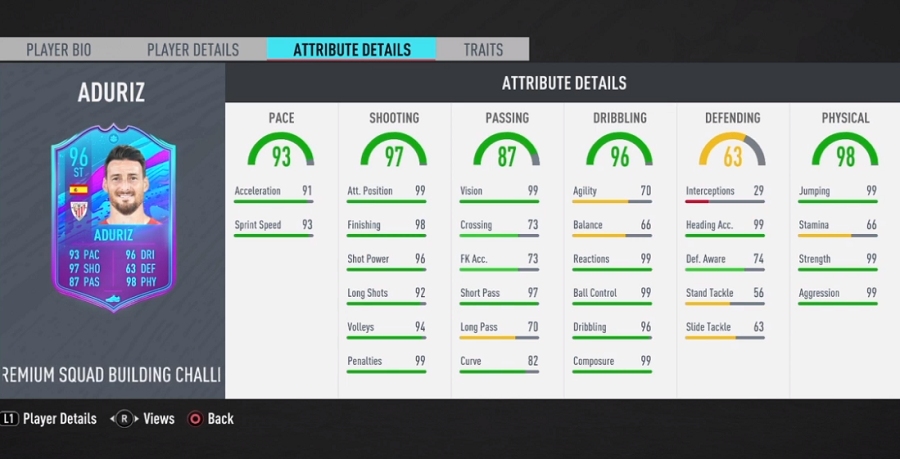 This card comes with some impressive stats. 99 attacking position is just insane, 98 finishing is brilliant, 96 shot power is great,with 92 long shots, 94 volleys and 99 penalties. He's got great passing with 99 vision, 73 crossing is a little low, 70 long pass is not terrible, 97 short pass is great. His great on the ball with 99 reactions, 99 ball control, 96 dribbling and 99 composure. His defending is the worst part of this card, 29 interceptions is really terrible, 56 stand tackle is bad, but that's not a big issue. With 96 acceleration and 98 sprint speed, Aduriz can certainly move around the pitch, but he only has 70 agility, 66 balance, and 66 stamina, which will most likely make him perform below the current power curve in FUT. His 66 stamina rating does have some players scratching their heads a bit. He's not going to last you a full 90-minutes and he's not really the kind of player you're going to want to bring off the bench. He's not a bad card by any stretch of the imagination. He's not going to be amazing. Although at under 100k, he's probably still good value for money.