FIFA 20 4-3-2-1 Best Tactics & Instructions - How To Use 4-3-2-1 Fut Formation Effectively
2020/3/12 10:33:42

FIFA20 continues the tactical system of FIFA19, and everyone should already be familiar with it. As the FIFA 20 Ultimate Team can begin to play, more and more players want to find out how to choose best formations, how to set tactics and player instructions. Here Utplay.com will introduce a top formation in FIFA 20 4-3-2-1, we have and in-depth breakdown of tactics and player instructions to use in tandem with FIFA 20 4-3-2-1 lineup for great success!
FIFA 20 4-3-2-1 Best Tactics & Instructions - How To Use 4-3-2-1 Fut Formation Effectively
There is no best formation and custom tactics, only the one that suits you best. All settings can be adjusted according to your actual experience to create the most suitable tactics for you. In addition, in the lineup management of FIFA 20 mobile app and web app, you can directly customize tactics and set player instructions. There is no need to turn on the host or computer to enter the game settings.
Top FIFA 20 Fut Formation 4-3-2-1
FIFA's old players still remember that in FIFA 17, the 4-3-2-1 squad is very easy to use. At that time, there was not a weekly match, many people could still play D1. Many of them were in this formation. But from the beginning of FIFA 18, this formation is not easy to use. But after the latest update of FIFA 20, the formation seems to be working well. This formation allows multiple possibilities in attacking and you can control the central area appropriately, in addition, the three forwards can work closely together, but it has similar downsides as 4-3-1-2.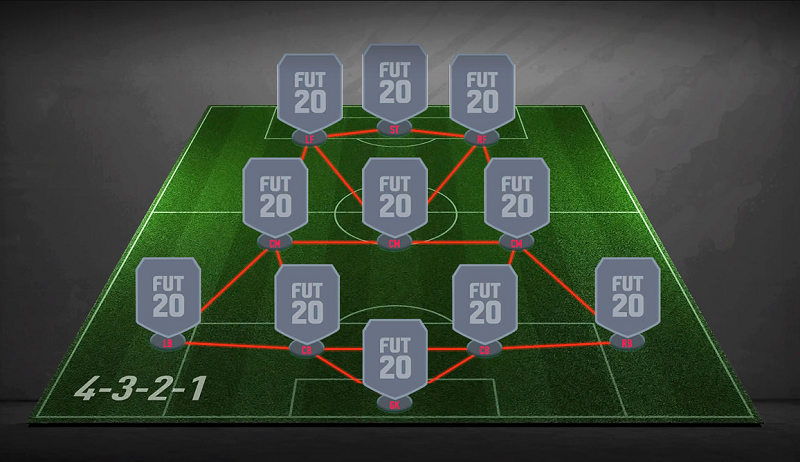 On the whole, 4-3-2-1 is an attacking formation. When attacking, two full backs are inserted and CM in the middle retreats to 3-4-3. When defending, the midfield player withdraws and can change to 4-4-1-1.
Tactics For 4-3-2-1 Fut Formation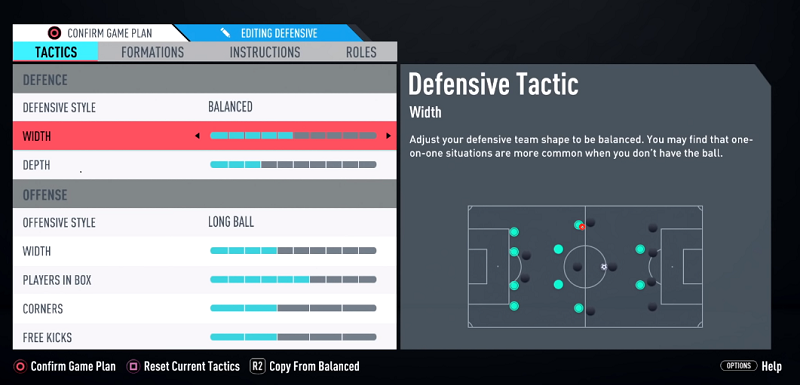 Defensive Style: Balanced
Width: 5
Depth: 3
Offense: Long Ball
Width: 4
Player In Box: 6
Corners: 2/1
Free kicks: 2
The reason why long ball is used in offense is that the command of the left and right cm in midfield does not go deep into the enemy's back. Using long ball can make them more forward.
FIFA 20 4-3-2-1 Player instructions
ST: Keep the middle road in front
LF/RF: Back defense
CAM: Recovery and filling between defenders
LM/RM: Filling middle (You can also set the defensive CM to stay after the attack and the offensive CM to stay in the front field.)
LB/RB: Get in behind
Finally, when attacking in a big way, remember to choose fast tactics: Attack - full back participates in the attack.
Specific operation: First press the cross key, then press the left
Starting today, Utplay.com will continue to update to bring you the most popular FIFA 20 formation guide and custom tactics to help you find the most suitable formation and tactics in FIFA20. Keep an eye on our news page!