Best D2R 2.7 FoH Paladin Build Guide - Diablo 2 Resurrected Ladder Season 4 Fist of Heavens Paladin Build
5/18/2023 5:04:08 PM
D2R Season 4 is up and running, today we are going to show you a FoH Paladin/Hammerdin build guide, with listing the recommended best gears, stats, skills, merc gears for level 87, level 20, level 40, and level 60 Diablo 2 Resurrected 2.7 FoHdin build.
D2R 2.7 Best FoH Paladin Build Guide - Diablo 2 Resurrected Ladder Season 4 Fist of Heavens Paladin Build
The Fist of the Heavens Paladin (FoHdin) is an amazingly versatile Elite Sniper and Density Destroyer with impressive utility and support skills. You can name-lock your victim from great distances with Fist of the Heavens and keep attacking them until they die. The Holy Bolts that launch out clear massive swaths of Demons and Undead! This build was significantly strengthened by Patch 2.7, making it competitive with the Blessed Hammer Paladin meta.
Level 87 Fist of Heavens Build in D2R 2.7
Stats
Strength: 153
Dexterity: 151
Vitality: 352
Energy: 35
Gears
Weapon: Heart of the Oak
Weapon Swap: Spirit, Call to Arms
Helm: Harlequin Crest
Boots: War Traveler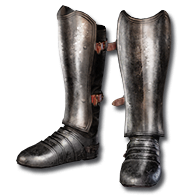 Defense: 120-139 (varies)(Base Defense: 39-47)
Required Level: 42
Required Strength: 95
Durability: 48
Assassin Kick Damage: 37-64
+150-190% Enhanced Defense (varies)
25% Faster Run/Walk
+10 To Vitality
+10 To Strength
Adds 15-25 Damage
40% Slower Stamina Drain
Attacker Takes Damage Of 5-10 (varies)
30-50% Better Chance of Getting Magic Items (varies)
(Only Spawns In Patch 1.09 or later)
Gloves: Doom Finger
Armor: Stealth
Ring: Bitter Eye, Ring of Fortune
Belt: Trang-Oul's Girth
Amulet: Stone Collar
Merc Gears
Weapon: Insight
Helm: Cure
Armor: Leviathan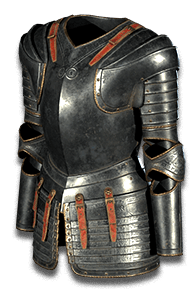 Skill Tree
Holy Bolt: Max
Fist of Heavens: Max
Holy Shield: Max
Salvation: 17 points
Level 20 D2R 2.7 FoH Paladin Build
Stats
Strength: 65
Dexterity: 55
Vitality: 106
Energy: 25
Gears
Weapons: Spirit Sword, Spirit Shield
Armor: Stealth
Gloves: Wraith Claw
Boots: Beast Spur
Ring: Corruption Whorl
Amulet: Grim Noose
Helm: Lore
Merc Gears
Helm: Armageddon Horn
Weapon: Insight Voulge
Armor: Death Pelt Hard Leather
Skill Tree
Sacrifice: 1
Smite: 1
Holy Bolt: 18
Holy Shield: 1
Blessed Hammer: 1
Might: 4
Prayer: 1
Cleansing: 1
Meditation: 1
Level 40 FoH Paladin Build in D2R 2.7
Stats
Strength: 67
Dexterity: 55
Vitality: 202
Energy: 25
Gears
Weapons: Spirit Sword, Spirit Shield
Armor: Stealth
Helm: Lore
Gloves: Wraith Claw
Ring: Corruption Whorl
Belt: Skull Winding
Amulet: Grim Noose
Boots: Rite of Passage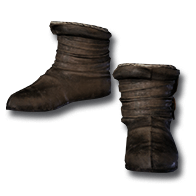 Merc Gears
Helm: Armageddon Horn
Weapon: Insight Battle Scythe
Armor: Death Pelt
Skill Tree
Sacrifice: 1
Smite: 1
Holy Bolt: 20
Charge: 1
Holy Shield: 1
Fist of the Heavens: 7
Conversion: 1
Vengeance: 1
Blessed Hammer: 1
Zeal: 1
Might: 4
Prayer: 1
Cleansing: 1
Meditation: 1
D2R 2.7 Level 60 FoHadin/Hammerdin Build
Stats
Strength: 67
Dexterity: 55
Vitality: 332
Energy: 25
Gears
Weapons: Spirit Sword, Spirit Shield
Armor: Stealth
Helm: Lore
Gloves: Wraith Claw
Ring: Corruption Whorl
Belt: Skull Winding
Amulet: Grim Noose
Boots: Rite of Passage
Merc Gears
Helm: Cure
Weapon: Insight Partizan
Armor: Corpsemourn
Skill Tree
- Combat Skills: Sacrifice-1, Smite-1, Holy Bolt- Max, Charge-1, Zeal-1, Vengeance-1, Blessed - Hammer-1, Conversion-1, Holy Shield-14, Fist of the Heavens-Max
- Offensive Auras: Might-4
- Defensive Auras: Prayer-1, Cleansing-1, Meditation-1, Salvation-4

More Diablo 2 Items About This Article