NBA 2K21 Best Paint Beast Build Current Gen & Next Gen - Best Paint Beast Build 2K21
6/18/2021 4:13:58 PM

The paint beast can control the paint on both sides of the ball and dominate boards as well as defense solidly. Many players want to make an ultimate paint beast when creating their MyPlayer, which involves the setup of body settings, attributes, takeover and badges. Here we introduce the NBA 2K21 best paint beast build for current gen and next gen, check out these two paint beast builds with details.
Related Read: Best Jumpshot NBA 2K21 Next Gen
NBA 2K21 Best Paint Beast Build Current Gen - How to Make a Good Paint Beast in 2K21?
If you have no idea of making the best paint beast build in NBA 2K21, here is a good paint beast built by YaboiFitz. The power forward position should be your option.
Skill Breakdown
You are going to be getting your skill pie chart with pretty much red (DEF/REB) for max caps and Hall of Fame badges, it is going to be amazing at defense and at getting rebounds.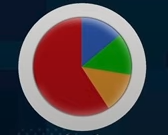 Physical Profile
We are going to choose the balance pie chart, this is the best way to be able to have 95 strength on this build, like all paint beasts do, while still being as fast as possible and not having a low vertical.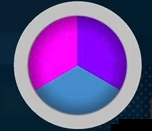 Set Your Potential
Go max out the close shot, driving dunk, standing dunk, but the driving layup is going to be at 62. For playmaking, pass accuracy and post moves are gonna be maxed, while the ball handle up to 51, that's going to get you 16 finishing badges and 6 playmaking badges. When it comes to defensive/rebounding, max out everything, and you'll get 30 badges. This as a paint beast is going to be way more aggressive when it comes to going for dunks.
Finishing: Close Shot - 84, Driving Layup - 62, Driving Dunk - 83, Standing Dunk - 83, Post Hook - 30
Shooting: Mid-Range Shot - 34, Three-Point Shot - 34, Free Throw - 54, Post Fade - 30
Playmaking: Pass Accuracy - 67, Ball Handle - 51, Post Moves - 60
Defensive/Rebounding: Interior Defense - 85, Perimeter Defense - 76, Lateral Quickness - 76, Steal - 78, Block - 93, Offensive Rebound - 93, Defensive Rebound - 93
Physicals: Speed - 70, Strength - 79, Acceleration - 68, Vertical - 78
Body Settings
Please note the value here applies metric system. We are going to up weight for getting strength and interior defense on the paint beast. You're going to have a 95 strength on this build.
Body Shape: Burly
Height: 2.04m (over 6'8")
Weight: 126 kg
Wingspan: 229cm
Takeover
Glass Cleaner: receive the ability to read missed shots, win more box out battles, secure more boards, and finish putbacks more consistently.
Badges
Finishing badges: Contact Finisher (Gold), Lob City Finisher (Gold), Showtime (Gold), Putback Boss (Gold), Relentless Finisher (Gold), Dropstepper (Bronze)
Shooting badges: Slippery Off-Ball (Bronze)
Playmaking badges: Post Spin Technician (Bronze), Quick First Step (Silver), Unpluckable (Gold)
Defensive/Rebounding: Brick Wall (HOF), Chase Down Artist (HOF), Heart Crusher (HOF), Interceptor (HOF), Intimidator (HOF), Rebound Chaser (HOF), Rim Protector (HOF), Clamps (Bronze), Worm (Bronze)
If you require MT 2K21, cheap MT points for current gen and next gen are provided here.
NBA 2K21 Best Paint Beast Build Next Gen
When it comes to best paint beast build for 2K21 next gen, here is an example from No Retro. A 6'10" paint beast is one of the most popular builds in 2K21, let' get into the build. The power forward position is overpowered when it comes to the badge upgrades. For the weight, we go with 226 just for the interior defensive rating. And then we max out the wingspan, the typical body shape for making paint beasts is burly.
Position: Power Forward
Height: 6'10"
Weight: 226 lbs
Wingspan: 7'8"
Attributes
Set your potential as below, finally we can get 15 finishing badges, 6 shooting badges, 13 playmaking badges, 28 defense/rebounding badges.
Finishing: Close Shot - 25, Driving Layup - 81, Driving Dunk - 95, Standing Dunk - 93, Post Control - 25
Shooting: Mid-Range Shot - 81, Three-Point Shot - 78, Free Throw - 26
Defense/Rebounding: Interior Defense - 88, Perimeter Defense - 52, Steal - 69, Block - 95, Offensive Rebound - 92, Defensive Rebound - 95
Physicals: Speed - 74, Acceleration - 71, Strength - 70, Vertical - 78, Stamina - 94
Takeover
Primary: Stuff Blocks
Secondary: See The Future (or whatever you want)
Badges
Finishing badges: Heat Seeker (HOF), Posterizer (HOF), Lob City Finisher (Gold), Slithery Finisher (HOF), Fearless Finisher (Bronze)
Shooting badges: Deep Threes (Gold), Hot Zone Hunter (Gold)
Playmaking badges: Special Delivery (HOF), Bullet Passer (Gold), Quick First Step (Gold), Dimer (Silver), Break Starter (Bronze)
Defense/Rebounding: Brick Wall (HOF), Intimidator (HOF), Rebound Chaser (HOF), Rim Protector (HOF), Interceptor (Gold), Post Lockdown (Gold), Pogo Stick (Gold), Box (Bronze), Chase Down Artist (Bronze), Off-Ball Pest (Bronze)