FIFA 21 FUT Birthday Event Guide - Release Date, FUT Birthday Predictions, Cards, Offers & More
3/9/2021 11:19:34 AM

EA's annual celebration FUT Birthday is returning to FIFA 21!
This is the 12th year we have seen Ultimate Team on FIFA and EA Sports will be creating lots of hype around the 12-year FUT anniversary which could create some great investment opportunities. Like many promo events, FUT Birthday releases new special cards with boosted overall, SBCs, objectives and more over a two-week period. Check out below FIFA 21 FUT Birthday event guide and get to know all the details about 2021 FUT Birthday, release date, FUT Birthday predictions, offers, predicted player cards & more!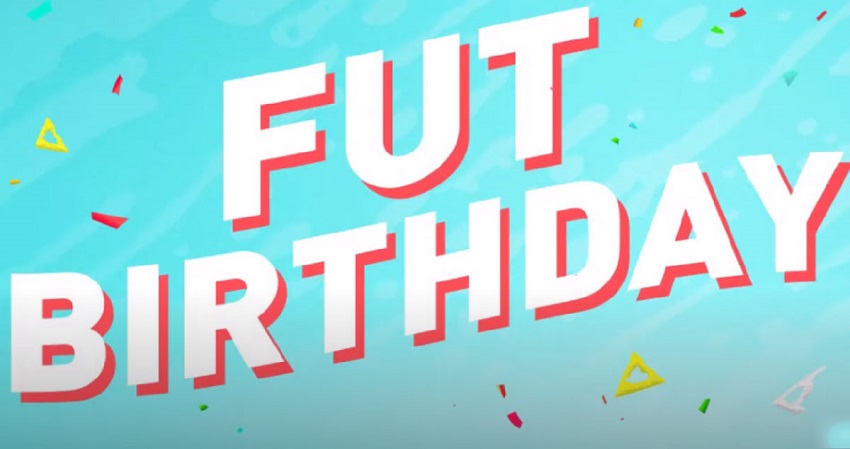 What Is FUT Birthday FIFA 21
FUT Birthday is one of the promo events we can almost guarantee seeing at some point in the season. It's a celebration of the birth of FIFA's highly popular Ultimate Team game mode. This promo happened every year in FUT, and this year's gonna be the 12th anniversary since the game-mode was first introduced to FIFA. The main part of the FUT Birthday is the two special teams, containing popular players from previous editions of FIFA. These players receive huge ratings upgrades, while some are also given position changes and upgrades to their skill rating and weak foot.
Just like other major promos, during the FUT Birthday event 2021 you can enjoy great offers, such as free packs, SBC (squad building challenge), special promotional packs, lightning rounds, a team or two of players, special FUT Birthday themed cards and more.

FIFA 21 FUT Birthday Release Date - When Will FUT Birthday Event 2021 Start
The official information has not been updated, according to the previous FUT Birthday event promotion date (the last Friday of March), we can predict that the FIFA 21 FUT Birthday will start on Friday, 26 March 2021 and last until Friday 2nd April.
FIFA 17 FUT Birthday Duration: 31 March - 08 April 2017
FIFA 18 FUT Birthday Duration: 16 March - 25 March 2018
FIFA 19 FUT Birthday Duration: 22 March - 29 March 2019
FIFA 20 FUT Birthday Duration: 27 March - 4 April 2020
How Do The FIFA 21 FUT Birthday Cards Work
FIFA 21 FUT Birthday cards are predicted to be available in packs for a limited time as rewards for SBCs and objectives. During this period, they replace the corresponding regular not coloured cards. In other words, it is not possible to find a regular card of a FUT Birthday player while they are in packs.
- If you own the regular card of a FUT Birthday player, your card will keep unchanged. If you want the new version, you will need to buy the corresponding version in the market or pull it from a pack while available.
- Your odds of pulling a FUT Birthday card from a pack are exactly the same ones of pulling the day 1 card of that player in another time.
FIFA 21 FUT Birthday Predictions - Predicted FUT Birthday Cards
Last year, the FUT Birthday squad included the likes of Kylian Mbappe, Virgil van Dijk and Eden Hazard. In total, 11 players were rated 90 OVR or higher in last year's promo, so there should be loads of great cards released. With positional changes too, we would love to see new FUT Birthday players for Bale, Rashford, Ederson, Neymar Jr, etc.
ST: Bale - Spurs - 83 to 90
CB: Semedo - FC Barcelona - 83 to 86
CM: Telles - Manchester Utd - 84 to 87
RW: Vinicius - Real Madrid - 80 to 88
CM: Rashford - Manchester Utd - 85 to 92
CM: Davies - FC Bayern - 81 to 89
CDM: Gomez - Liverpool - 83 to 89
CB: Danilo Luiz da Silva - Piemonte Calcio - 79 to 86
ST: Greenwood - Manchester Utd - 77 to 90
CF: Neymar Jr - Paris SG - 91 to 94
ST: Ibrahimovic - Milan - 83 to 90
CM: Kostic - Frankfurt - 83 to 88
ST: Kent - Rangers - 75 to 86
CB: De Jong - FC Barcelona - 85 to 90
LB: Sanches - LOSC - 78 to 88
CB: Hakimi - Inter - 83 to 88
CDM: Roussillon - VfL Wolfsburg - 80 to 85
CM: Ederson - Manchester City - 88 to 90
What Can We Expect From FUT Birthday FIFA 21 - Promo Offers
We will have lots of content during the 2021 birthday celebration which could create some panic on the market. Based on the previous year's FUT Birthday event, we suspect that the FIFA 21 FUT Birthday offers will contain:
- Party Bag SBCs
- FUT Birthday & Flashback Player SBCs
- Upgrade & Pack SBCs
- FUT Birthday Objectives
- Extra Weekend League Player Picks
- Engagement Rewards
- Promo Packs
So EA Sports will be creating lots of hype around the 12-year Ultimate Team anniversary which could create some nice investment opportunities. If you need cheap FIFA Coins for FIFA 21 FUT Birthday investment, utplay could be your best online FUT Coins store.
Full details on FIFA 21 FUT Birthday predictions to be available here soon, stay tuned!