NBA 2K21's New Release: SLAM Is The Biggest Winner ?!
9/14/2020 3:48:22 PM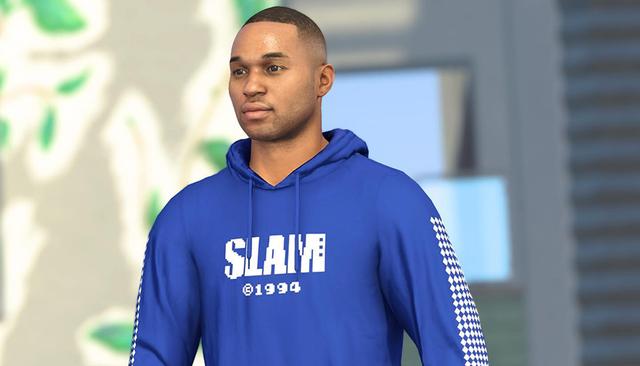 In early September 2020, 2k21, the latest version of the NBA 2K series, the world's most popular basketball game, was officially launched.
Last year's 2k20 once became the best-selling video game software of the year. Moreover, it surpassed 2k19, setting a record monthly sales volume in the history of sports games in the United States.
NBA 2K series is a basketball game with the theme of NBA. It was released by Japanese game company Sega Co., Ltd. in 1999.
Since 2005, Sega sold the game production team to take two interactive, which took over the development of the game.
The release of 2k9 is the first time the game has entered the PC terminal and gradually entered the mainstream vision of computer game players.
The same type of game as NBA 2K is NBA Live, which is produced by EA, but it is a little less competitive.
When 2K is released every year, it is usually the star's ability ranking that gets the first attention. LeBron James and Giannis Antetokounmpo tied for first place in this year's rankings with 97 points, followed by Kawhi Leonard and James Harden, both with 96 points.
Nowadays, in addition to the content itself, the commercial added value brought by video games is leading to a new upsurge of investment, while top brands are aiming at games that have a huge reach rate, especially those loved by young audiences, hoping to make a fortune through cooperation.
Similar to many popular games, 2K series players may not be without recharging. In the game, players can use the virtual currency to buy equipment. As for the way to obtain virtual currency, one is to earn by participating in the competition, the other is to directly use real currency to exchange and purchase.
2k21 attracted 23 fashion brands and platforms including Champion, Palm Angels, Bape, and Herschel. As the only content publisher and media company, slam is the most special one.
This is the result of slam transformation. In the early days, it was one of the highest circulation basketball magazines in the world. However, with the impact of paper media, the magazine gradually declined, and the Chinese version was also discontinued in 2018.
Slam was originally just a publication focusing on basketball content. Later, slam began to explore the possibility of online development, and gradually transferred to the positioning of a lifestyle brand.
Slam is currently part of JDS sports, a start-up developing encryption technology, which is the production company of Stephen Marbury's latest documentary "a kid from Coney Island.".
In addition to its well-known five-star basketball training camp, JDS sports also invest in live video start-ups and the acquisition of film business from Sony Music, which may provide technical support for slam's online transformation to marketing.
Through slam's e-commerce platform, players can not only buy slam series clothes used in the game but also buy corresponding physical objects. However, slam has chosen to sell limited game equipment this time. Currently, no 2K related products have been found on its e-commerce platform.
Slam's e-commerce platform shows that the price of a physical sweater with the slam logo is between $50 and $70, and the "price tag" of the same style in the game ranges from 10000 to 20000 virtual gold coins.
Slam is very optimistic about the business prospects of video games. Peter Robert Casey, CEO of JDS Sports, said: "the idea of slam is to drive business with content and community. After readjusting our positioning, we have transformed from a media company into an international lifestyle brand. "
Casey said 2K has sold slam equipment to millions of gamers who not only like basketball games but also are proficient in the use of virtual currency and commodities, which will be a long-term focus of slam in the future.
This year's new Corona epidemic has accelerated the transformation of traditional industries to electronics. Slam has moved from a traditional basketball publication to cooperation with NBA 2k21, which is one of the new ways JDS sports tries to reach more sports audiences.