Which NBA 2K21 to Buy | NBA 2K21 Editions, Platforms, Prices & Differences
7/20/2020 12:08:45 PM

The release of NBA 2K21 this year will basically follow the usual calendar, there are multiple versions of the game are available now to pre-order. Both NBA 2K21 Standard Edition and Mamba Forever Edition are planned to launch on current-gen and next-gen consoles. If you want to buy the game ahead of its release date, which one should you pick? Get to know NBA 2K21 prices and differences for all platforms and editions, as well as the pre-order bonus. Fast to buy cheap NBA 2K MT for better game experience.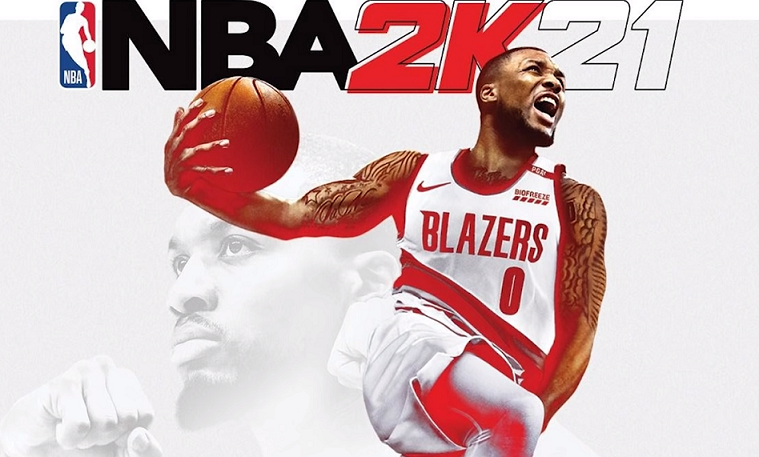 NBA 2K21 Editions, Platforms, Prices, Differences & Features - Which NBA 2K21 Edition to Buy
Before the date NBA 2K21 release, you may be wondering which edition should you buy. There are different options for NBA 2K21, which are scheduled to be revealed on September 4, 2020, for PS4, Google Stadia, Nintendo Switch, Xbox One, and Microsoft Windows. The new game on PS5 and Xbox Series X will be later. Unlike the previous 2K series, NBA 2K21 only has two editions this year.
NBA 2K21 Standard Edition
The first version is the NBA 2K21 Standard Edition, which is going to be released on the PS4 and Xbox One in September, make Damian Lillard as the cover athlete. The price of NBA 2K21 Standard Edition is £54.99/$59.99, you can also pre-order it if you are in the US or UK. Buying the Standard Edition on Xbox One and PS4, you can access the game on September 4. But if you want to play the game on next-gen, another purchase is required. The exception is players who buy the Standard Edition on Xbox One will be able to play on Xbox Series X via backwards compatibility.
The Standard Edition for next-gen will cost a £10/$10 more than current-gen, so NBA 2K21 for PS5 and Xbox Series X is priced £64.99/$69.99. Its cover star Zion Williamson is another difference. While when the upgraded version hit the next-gen has not been confirmed.
NBA 2K21 Mamba Forever Edition
The other option is the Mamba Forever Edition, which replaces the Legend Edition for paying a tribute to Kobe Bryant. The NBA 2K21 price for the Mamba Forever Edition on PS4 and Xbox One is £84.99/$99.99, with the following bonus included. This edition provides a free update to next-gen consoles, you don't need to pay additional fees on PS5 and Xbox Series X for playing it.
- 100,000 Virtual Currency
- 10,000 MyTEAM Points
- 10 MyTEAM Tokens
- 60 MyCAREER Skill Boosts
- 40 MyTEAM Promo Packs (10 at launch, then 3 per week)
- 2 Sapphire MyTEAM Standard Edition Cover Athlete Cards
- MyPLAYER Shoe Collection
- MyPLAYER 72 HR 2X REP Boost
- MyPLAYER backpack and ball
- Mamba Forever Edition Cover Athlete Digital Collection
Complete NBA 2K21 Prices List for All Editions and Platforms
NBA 2K21 Standard Edition (PS4, Xbox One, Steam, Switch): $59.99
NBA 2K21 Standard Edition (PS5 and Xbox Series X): $69.99
NBA 2K21 Mamba Forever Edition (PS4, Xbox One, Steam, Switch): $99.99
NBA 2K21 Mamba Forever Edition (PS5 and Xbox Series X): $99.99
Which NBA 2K21 should I buy?
If you are a beginner to the NBA 2K series game or don't have enough spare time for exploring the game, the Standard Edition for current-gen consoles may be the best option for you.
If you are going to spend much time on NBA 2K21, and like to customize the character, want to get quick access to lots of in-game items, or play more modes than the standard game, you can choose the Mamba Forever Edition.
Besides the edition, consoles, countries, and platforms, you also need to make a decision between the physical and digital versions. The advantage of the physical version is you can sell it to others when you don't need it or exchange other games with other people, but you need to take it everywhere if you play it and keep it well to avoid its loss or damage, which is not a problem with the digital version. In addition, buying the digital version allow you to pre-load the game ahead of its release, and start playing as soon as the game unlocks, waiting for the delivery is not needed as well.
However, if the bonuses are what you really want, you can consider to pre-order the specific edition. Here is the full list of options and benefits.
1. Pre-order NBA 2K21 Standard Edition for PS4 and Xbox One (current consoles)
5,000 Virtual Currency
5,000 MyTEAM Points
10 MyTEAM Promo packs (delivered once a week)
9 MyCAREER Skill Boosts
5 pair Shoe Collection
Damian Lillard Digital Collection
Lillard MyTEAM Free Agent Card
Custom Lillard MyPLAYER T-shirt
Tissot Chrono XL NBA Watch for MyPLAYER
2. Pre-order NBA 2K21 Standard Edition for PS5 and Xbox Series X
5,000 Virtual Currency
5,000 MyTEAM Points
10 MyTEAM Promo packs (delivered one a week)
9 MyCAREER Skill Boosts
5 pair Shoe Collection
Zion Williamson Digital Collection
Zion MyTEAM Free Agent Card
Zion New Orleans Pelicans MyPLAYER Jersey
Zion MyPLAYER Dunk Animation Package
3. Pre-order NBA 2K21 Mamba Forever Edition for PS4 and Xbox One (current consoles)
Damian Lillard Digital Collection
Lillard MyTEAM Free Agent Card
Custom Lillard MyPLAYER T-shirt
Tissot Chrono XL NBA Watch for MyPLAYER
4. Pre-order NBA 2K21 Mamba Forever Edition for PS5 or Xbox Series X
Zion Williamson Digital Collection
Zion MyTEAM Free Agent Card
Zion New Orleans Pelicans MyPLAYER Jersey
Zion MyPLAYER Dunk Animation Package