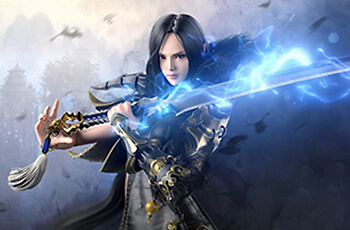 Reliable BnS 2 Gold Selling Store - Buy Blade & Soul 2 Gold for US/EU Servers
Welcome every Blade and Soul 2 player to be here, if you are looking for any cheap Blade & Soul 2 Gold for sale, you are at the right place. Buy BNS 2 Gold from utplay.com can help you save the most time and real money to enjoy a fantastic utopia adventure based on East Asian legends and myths, as we have rich experience in MMORPG Currency trading in the market.
Security Payment - We support multiple game currencies and various security kinds of 100% safe payment methods to buy cheap Blade and Soul 2 Gold conveniently.

Best Price - Enough cheap Blade 2 Soul 2 currency in stock, we always keep the lowest price and discount coupon code for BS2 gold and items for all platforms.

Instant Delivery - Sufficient stock of Blade & Soul 2 Gold for sale can ensure delivery in 5-30 mins, easy to order, safe to buy, 24/7 Live Chat online solves your cheap BS2 gold transaction problems!

Safety Guarantee - Professional online service allows us to efficiently and confidently deal with all kinds of issues and guarantee Blade and Soul Gold and Items 100% safe and 100% refund policy.

Refund Policy - Our refund policy normally takes away all worries about buying Blade & Soul 2 for US/EU servers here. you can request a full refund back as far as our order is terminated before delivery!

24/7 Customer Services - We offer 24/7 online live support helping you find a solution for any issues experienced during buying Blade and Soul 2 Gold on UTPLAY.COM!
About Blade & Soul 2 Gold
Similar to other MMORPGs, Blade & Soul 2 Gold is the main currency in the all-new massively multiplayer online action RPG, we need BNS 2 gold to upgrade our character equipment and enhance your gaming experience. Gold in Blade & Soul 2 is the primary in-game currency used for various purposes, such as purchasing items, equipment, consumables, and trading with other players. It enables players to enhance their characters, acquire valuable resources, and participate in the game's economy-driven activities.
Though BNS2 Gold is farmable in the game, if you want to stock enough gold for meeting consumption demand to the endgame, you will spend a lot of your game time on grinding. That's the main reason you want to trade Blade and Soul 2 Gold from other players or sellers while buying Blade & Soul 2 Gold for US/EU Server from reliable Reliable MMORPG Currency Selling Store - UTPLAY.COM could be the fastest and safest method to get BNS2 gold for your game!